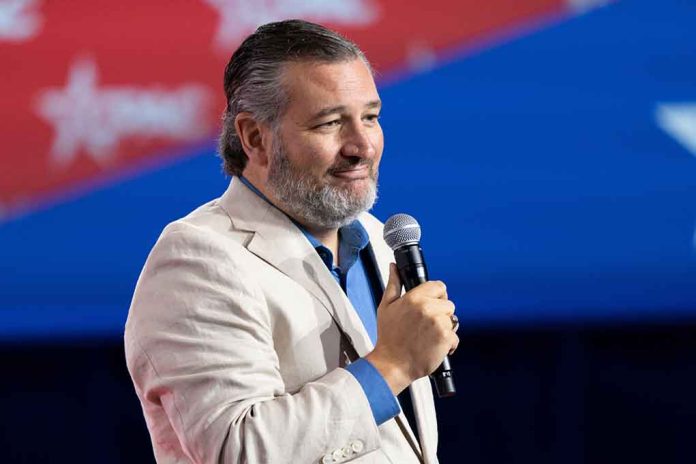 (ConservativeInsider.org) – Texas Republican Sen. Ted Cruz will have competition in the upcoming race for his Senate seat in 2024, as Congressman Colin Allred has declared on May 3, 2023, that he will be launching his own campaign, according to Newsmax. Allred, a former professional football player who has served three total terms in Congress, comes into the race as someone who isn't expected to have much of a chance at victory, as there has not been a Democrat who has won a statewide office in the Lone Star State in almost three decades, though it is worth mentioning that Beto O'Rourke lost to Ted Cruz in a much narrower race than most expected back in 2018.
In the video that officially launched his campaign, Allred said, "Some people say a Democrat can't win in Texas," pointing out that many individuals told him a person like him wasn't supposed to get as far as he already has in his political career.
Then, according to the Washington Examiner, the video goes on to feature Allred listing off a bunch of issues he has with the current Senator. He slams Cruz for his trip to Cancun while many Texas citizens were without heat and power, accusing him of not being concerned with the average Texans' wellbeing.
https://twitter.com/ColinAllredTX/status/1653727403536183301
Allred has been looked at by other Democrats as someone to keep an eye on, having partnered up with House Minority Whip Katherine Clark and her group. He drew a lot of attention when he managed to flip the 32nd district of Texas blue by beating former Rep. Pete Sessions, a Republican.
Nick Maddux, a spokesperson for the Cruz campaign, referred to Allred as a radical leftist, noting that Allred supports men being allowed to compete in women's sports. Maddux also pointed out that Allred doesn't seem to take the border crisis very seriously, and pointed to his deep support for gun control laws, finishing up his statement by referring to Allred as being "too extreme" for the state of Texas, CBS News reported.
Copyright 2023, ConservativeInsider.org