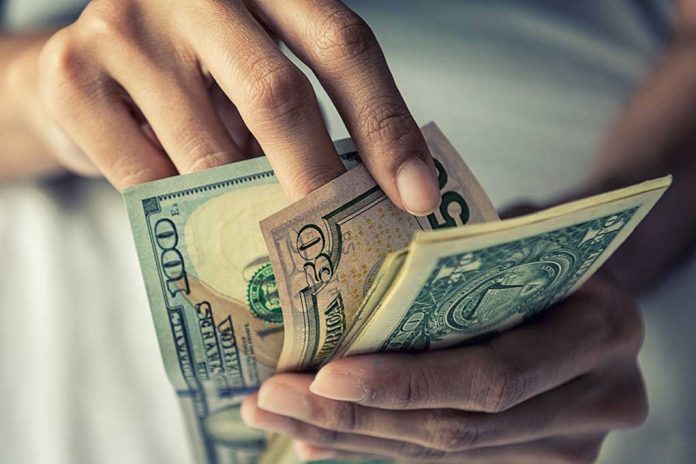 Democrat Leader Forced To Return $30k
(ConservativeInsider.org) – Every penny that US taxpayers give to their local, state, or federal government is one more cent they do not have to spend on their budget. That's why it is vital citizens keep tabs on how these authorities use their money to help discourage dishonesty. An example of this recently popped up in New Orleans, Louisiana, where the mayor must now repay tens of thousands of dollars after flying first class on the city's dime.
Mayor LaToya Cantrell has finally agreed to repay the City of New Orleans $30,000 after spending her taxpayer's money on first-class flights from Washington, DC, to France and Switzerland. Her excuse was that she did so to protect herself as a black woman, despite city policy stating that officials must choose the most inexpensive fares.
BREAKING: New Orleans Mayor LaToya Cantrell now says she will pay back nearly $30,000 in taxpayer money used on first-class flight upgrades: https://t.co/t1XL60KSrk pic.twitter.com/ixrJSkYKKk

— FOX 8 New Orleans (@FOX8NOLA) October 4, 2022
Both the public and local officials are also questioning why Cantrell often resides in a city-owned apartment in the French Quarter that could be rented for nearly $3,000 per month when she owns a half-million dollar house with her husband — just three miles away. While she has emphasized that her using the residence is legal and consistent with previous mayor behaviors, the Metropolitan Crime Commission is investigating it as a potential abuse of authority.
Whether it is legal or not, though, this may pose more questions as to what the actual purpose of the apartment is and how city funds are spent in other areas.
Copyright 2022, ConservativeInsider.org