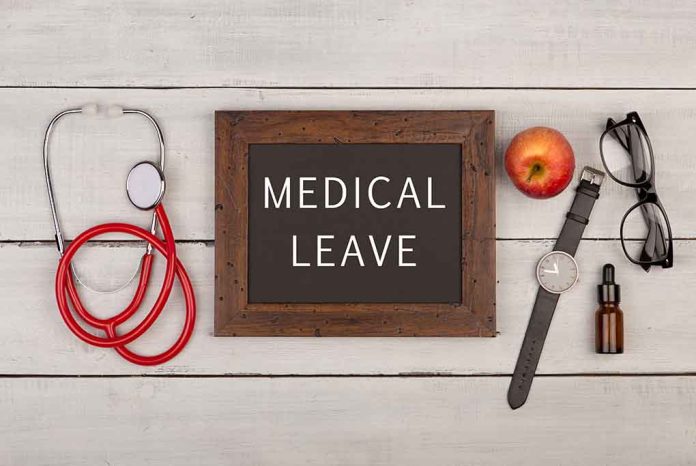 (ConservativeInsider.org) – The Senate is currently split in half along ideological lines, with Vice President Kamala Harris acting as the tie-breaker. That means neither party can afford to lose a member during this critical time. One senator recently experienced a scary health crisis, and Democrats are left in a lurch as he recovers.
At the end of January, Senator Ben Ray Luján (D-NM) suffered a stroke. Doctors performed surgery on his skull to ease the swelling in his brain. Although his office has said he will make a full recovery, the Democratic lawmaker will be out of commission for at least four to six weeks.
The senator's absence highlights how flimsy the Democrat Party's control is in the upper chamber.
Until Senator Ben Ray Luján returns, Democrats won't be able to do anything significant—including confirming a new Supreme Court justice—without Republican help: https://t.co/fRxtSpOciF

— Russell Berman (@russellberman) February 2, 2022
The absence of just one single senator means the Democratic agenda has come to a screeching halt. Republicans do not support any of President Joe Biden's policies, which means the Left won't be able to muster a simple majority to pass any major policy initiatives. If they had to vote on the confirmation of a Supreme Court justice while the senator is out, they might not even be able to get their nominee through. The dilemma proves just how important every single election is.
It should be noted that although partisan politics are often a hot topic and the dynamics are something the media has a responsibility to report on, we all hope Senator Luján makes a full recovery.
Copyright 2022, ConservativeInsider.org