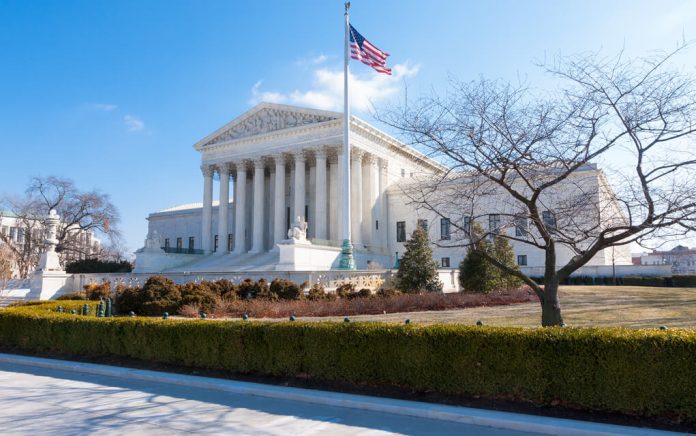 (ConservativeInsider.org) – The midterm elections are just around the corner, and states need to finalize their congressional maps before voters head to the polls. Of course, as happens every decade, battles are taking place in courtrooms around the country over how those maps take shape. The US Supreme Court (SCOTUS) recently had to step in to resolve an issue in Alabama – and the Left was on the losing end of the conflict.
On Monday, February 7, the SCOTUS ruled 5:4 to stay an order from a lower court that required Alabama Republicans to redraw its congressional lines to include another district that had a majority of black voters. Democrats accused the state of drawing the new boundaries in a way that diluted the African-American vote, violating the Voting Rights Act. In response, the state argued it created the map without even considering the racial makeup of the districts.
NEW: The Supreme Court allows Alabama to implement a congressional redistricting plan that is being challenged as illegal racial gerrymandering. The vote is 5-4, with Roberts joining the liberals in dissent. https://t.co/ibTfRckvPV

— SCOTUSblog (@SCOTUSblog) February 7, 2022
Associate Justices Samuel Alito and Brett Kavanaugh said the lower court's order didn't work because it was too close to an election cycle to create a new map. The ruling seems to be a signal that the high court doesn't plan to force states to redraw maps before the 2022 midterms, possibly making it easier to finalize the new boundaries.
The justices agreed to hear the full case at a later date. Court watchers believe the case could test the strength of the Voting Rights Act, which the justices have already weakened significantly in recent years. Clearly, it's not the last we've heard on this topic.
Copyright 2022, ConservativeInsider.org