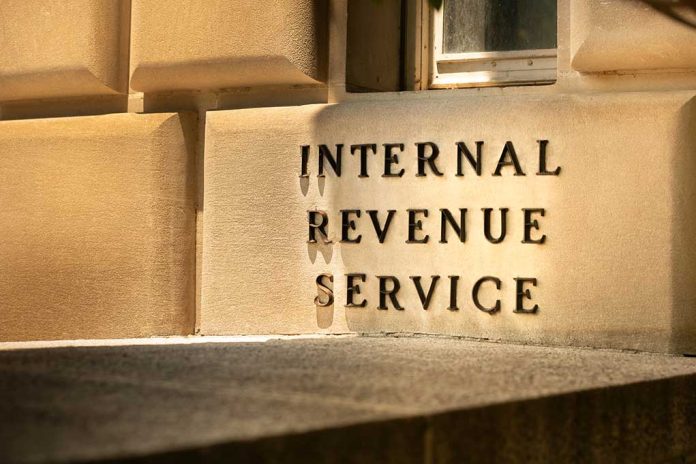 (ConservativeInsider.org) – For decades, the Internal Revenue Service (IRS) has been collecting taxpayers' money and attempting to track down those who try to evade the system. However, the federal government agency now has a few billion more dollars in its budget to do the job, thanks to a Democratic Congress that snuck the increase into the latest omnibus bill.
On Wednesday, March 9, the House passed a $1.5 trillion omnibus spending package to continue funding the federal government, provide $14 billion in aid to Ukraine, and increase military spending, among other initiatives. But within the 2,471 pages of legislation, Democrats slid in a $12.6 billion funding increase for the IRS.
One accounting professional shared more about the bill on Twitter:
From @TheHill: IRS budget boosted as agency struggles against tax return backlog:  The IRS budget for 2022 is set to receive a six percent increase from the previous year in the $1.5 trillion omnibus… https://t.co/jwfDanW8xd https://t.co/RJlKlwZ23K #Congress #Tax #Finance pic.twitter.com/fMhnkoYtjP

— Rick Telberg (@CPA_Trendlines) March 10, 2022
This new budget will probably allow the IRS to hire 10,000 additional employees for tax submission processing to help speed up the time in which Americans receive their returns. Yet, the bill allocates $5.4 billion to enforcement, including $21 million for new technology for the IRS' criminal investigations unit, a 40% increase from the year before.
While this bill could potentially help revitalize a slow government agency filled with red tape, it could also fund the IRS's ability to target Americans in the name of enforcing the tax code, potentially weaponizing the agency for political gain. What do you think? Will the budget increase help the IRS process the massive backlog it's facing or enable questionable behavior?
Copyright 2022, ConservativeInsider.org