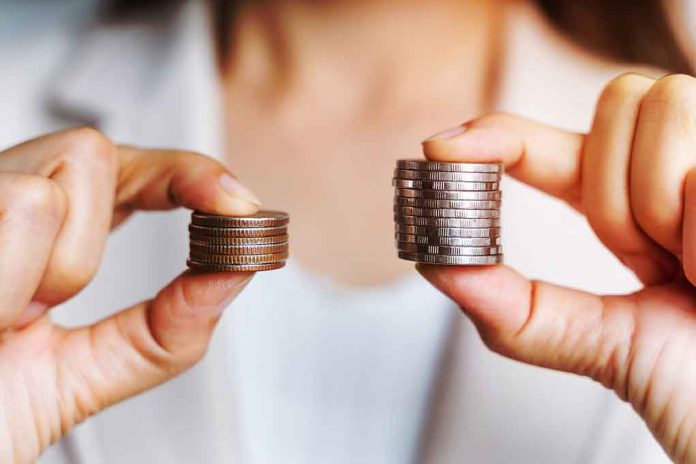 Democrats Paid Double Over GOP In Georgia Runoff
(ConservativeInsider.org) – On Election Day this year, neither Georgia Senate candidate received 50% of the vote, forcing them to face off again in a special election on December 6. Now, Georgia citizens will only have two people to choose from  — Democrat incumbent Raphael Warnock (D-GA) and Republican hopeful Hershel Walker. But, leading up to Tuesday's vote, one candidate has racked up way more spending than the other.
According to NBC News, which reviewed data from AdImpact, Democrats spent $36.5 million in Georgia since the general election to support Warnock and attack Walker. On the other hand, the GOP has only shelled out $15.3 million.
Democrats led in Georgia spending leading up to Election Day, too, as the progressive party spent $138.3 million, over $20.4 million more than the Republican party.
Democrats Double Republicans' Ad Spending in Georgia Runoff Battle https://t.co/XNMuurXRym

— GOP News (@GOPNewsGOP) November 30, 2022
Most of this money has gone to ads on various platforms, including radio, television, and social media. According to The Atlanta Journal-Constitution, Warnock pulled in most of his donations from California, followed by Georgia and New York. In contrast, Walker got most of his money from Georgia, with Florida and Texas just behind.
The special election is expected to be incredibly close, and Democrats are obviously hoping their enormous spending spree will help give their candidate the upper hand. However, only time will tell if that is true.
Copyright 2022, ConservativeInsider.org