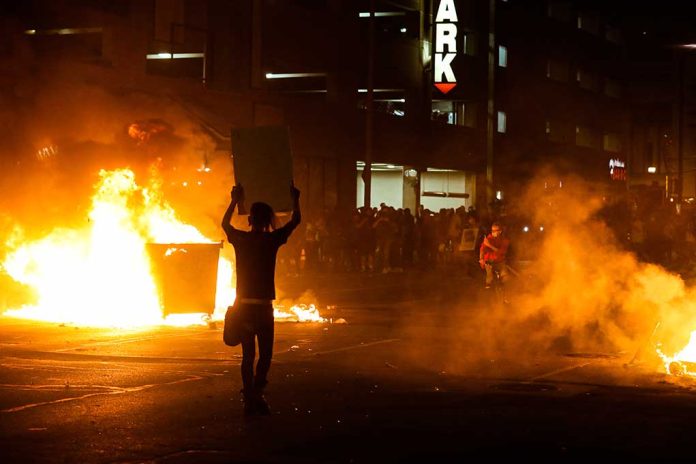 (ConservativeInsider.org) – Communities first established police forces to help protect them from burglars, criminals, and assaulters. But, many radical Democrats have been pushing to abolish these everyday heroes despite rising crime rates in their cities. Even in light of recent shootings in New York, some left-leaning lawmakers are staying silent.
On Tuesday, April 12, various shooters killed 3 people while wounding at least 12 more in and around the Bronx. This spout of violence came after a man opened fire at a Brooklyn subway station, injuring nearly 30 people that same morning.
In light of these deaths, Conservatives are highlighting Democrats' opposition to police, especially in subways, in the Big Apple. In 2019, House Representative Alexandria Ocasio-Cortez (D-NY) worked with other lawmakers to oppose 500 cops being assigned to patrol subway stations. Perhaps she's second-guessing that position now that her city has fallen into crime.
One American shared why she plans to stay away from New York for a while:
Why would anyone go to NYC while lawless @TheDemocrats run it into the ground? NYC shootings leave 3 dead, 12 others wounded hours after subway attack: 'No one is safe'https://t.co/netm2Yyb94

— BeeLady🐝 (@miamivandynyu) April 13, 2022
Yet, Democrats continue to talk about defunding the police, which would further embolden criminals to ravage the city streets. However, there also seems to be an attitude of not supporting the police departments among New Yorkers, likely encouraging crime rates to rise even more.
Perhaps it's time for New Yorkers to realize that the police force is there to serve them and keep them safe. So, residents should support them in that endeavor if they want crime to start trending back down.
Copyright 2022, ConservativeInsider.org