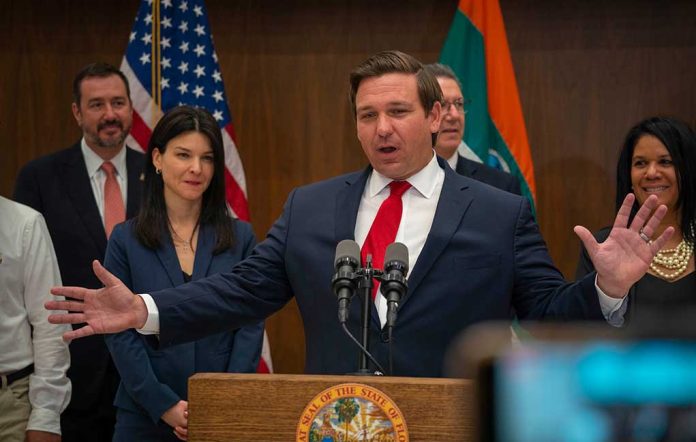 (ConservativeInsider.org) – The battle over whose responsibility it is to teach the next generation is raging in Florida. The state's lawmakers recently introduced a bill saying it will "empower parents" to have discussions with their children over gender orientation instead of letting the schools do that. Florida Governor Ron DeSantis (R) is likely to sign the bill into law.
This month, both the Florida House and Senate voted to pass the Parental Rights in Education bill, nicknamed the "Don't Say Gay" bill by some. Governor DeSantis has said he will sign the bill when it comes to his desk, emphasizing how it will allow parents to safely send their children to school without fear of having "some of this stuff" inserted into their education.
National Journal columnist Josh Kraushaar shared some data from a recent Morning Consult and Politico poll about support for the bill:
51 percent support "banning the teaching of sexual orientation and gender identity from kindergarten through third grade"

35 percent are opposed.

+16 net support.

— Josh Kraushaar (@HotlineJosh) March 16, 2022
If made law, the bill would ensure education about gender orientation would not occur in kindergarten through third grade. Afterward, any education would be "age-appropriate." Additionally, schools would have to alert parents to any request by their child to change their name or pronoun. If signed, the bill will go into effect on July 1.
If DeSantis signs this bill, he will take a strong stand for families, allowing them to instill their values and perspectives into their children rather than leaving it up to the school system.
Copyright 2022, ConservativeInsider.org