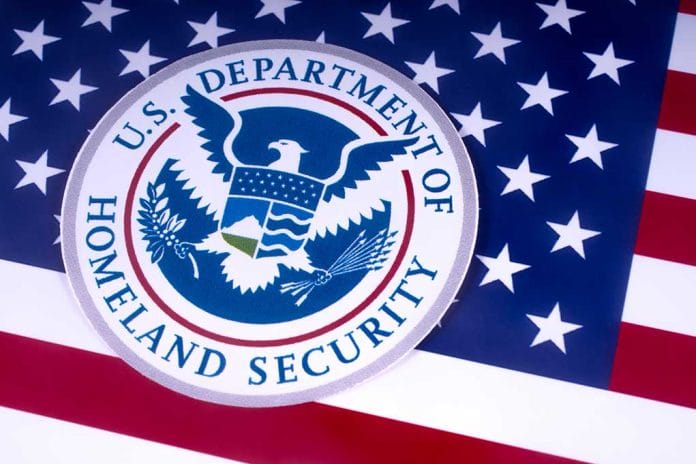 (ConservativeInsider.org) – The US Border Patrol's mission is to protect the country from illegal immigrants, especially those who could pose a threat to citizens. However, ever since President Joe Biden reversed multiple strict border policies put in place by President Donald Trump, immigrants have been crossing the nation's southern border in droves. Border patrol agents are working harder than ever, and they recently had the chance to air their frustrations to the Department of Homeland Security (DHS).
Alejandro Mayorkas Heads to Yuma to Speak With Agents
On Wednesday, January 26, DHS Secretary Alejandro Mayorkas met with Customs and Border Patrol (CBP) agents. The secretary admitted that the border situation is "worse now than it, frankly, has been in at least 20 years, if not ever." Mayorkas also acknowledged that Biden's policies "are not particularly popular" with border patrol agents, but he gave no ideas on how to fix that, aside from promising more funding and tools.
While Mayorkas tried to alleviate some of the agents' frustrations, many simply chose to use their time with the secretary to vent about the difficulty of the past year. One agent highlighted that the Democrats have been "demoralizing" CBP agents, sometimes accusing them of hurting migrants when, in fact, they were trying to save their lives.
Agents Say It Was All a Show
According to Sara Carter, an award-winning Fox News correspondent, multiple CBP agents likened Mayorkas' visit to "smoke and mirrors." Carter also received exclusive information that officials at the Yuma Centralized Processing Center emptied all the migrants from the building ahead of Mayorkas' visit without explanation.
Additionally, one border patrol agent called out Mayorkas for the incredibly low enrollment in the Migrant Protection Protocols (MPP), nicknamed the "Remain in Mexico" policy. According to reports, the program had less than 300 people enrolled in it in December. Mayorkas, rather than providing an excuse, admitted that the program numbers are "not where they need to be."
US House Representative Michael McCaul (R-TX) shared his thoughts on Mayorkas' visit and words:
Instead of supporting the men and women of CBP, Biden's DHS Secretary is gaslighting them for raising legitimate concerns about the border crisis. This is shameful. https://t.co/CYmiXXUGUr

— Michael McCaul (@RepMcCaul) January 26, 2022
Mayorkas Listens But Does Little Else
It is clear from these reports that the meeting between CBP agents and Mayorkas did not go well, although it gave some officers space to vent their frustrations to someone close to President Biden. However, only time will tell if Mayorkas will make a move to help the agents succeed at their jobs, or if he will continue to sit back and watch illegals flood the southern border and overburden CBP agents.
Copyright 2022, ConservativeInsider.org