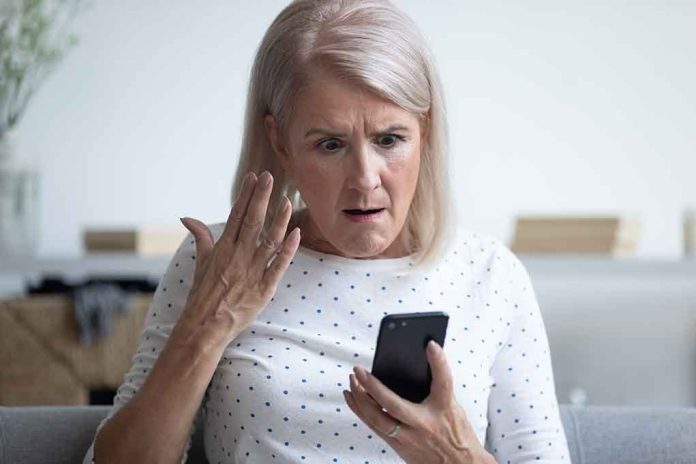 (ConservativeInsider.org) – Ukrainian diplomat Andriy Melnyk has been a leader in his nation for quite some time and was the country's ambassador to Germany until Ukrainian President Volodymyr Zelenskyy removed him from his post in July 2022. While the leader claimed this was a typical part of the bureaucratic process, it came shortly after Melnyk made some harsh comments about German leadership. Melnyk's offensive remarks did not end there, though. He recently shared a video showing an attack against a Russian journalist.
On Saturday, January 21, Melnyk tweeted a short video of a woman he claimed to be a "Russian propagandist" appearing to get shot, an action which the diplomat apparently celebrated.
Melnyk claimed she deserved what she got, despite the fact that a purposeful attack on journalists, even if they are gathering information and video for propaganda, is illegal, according to the International Committee of the Red Cross.
The courageous reporter's name is #AnastasiaYelsukova, 19, born in Luhansk, Donbass. She was shot in the knee & remains stable after surgery. https://t.co/wXc2gJ1rvZ

— tatianyc.oeuvre (@tatianycoeuvre) January 23, 2023
The journalist, reportedly Anastasia Yelsukova, 19, was treated at the scene for a gunshot wound to the knee and later underwent surgery. While many of the details of what she was doing are not known, it seems this Ukrainian official is grateful she was injured, even if she was a journalist doing her job.
Yelsukova is not the only journalist wounded in Ukraine since the start of the conflict. Russian troops have also reportedly targeted Ukrainian journalists in large numbers. In just the first month of the war, the Kyiv-based Institute of Mass Information (IMI) counted 148 different "crimes against journalists and the media in Ukraine." According to the IMI, as of March 24, 2022, the Russian offensive had already killed five media representatives and injured seven more, with an additional person missing in action.
During wars and armed conflicts, the freedom of the press and access to free-flowing information is essential for allowing citizens, armies, and leaders to understand the full picture of what is happening and to work toward peace.
Copyright 2023, ConservativeInsider.org