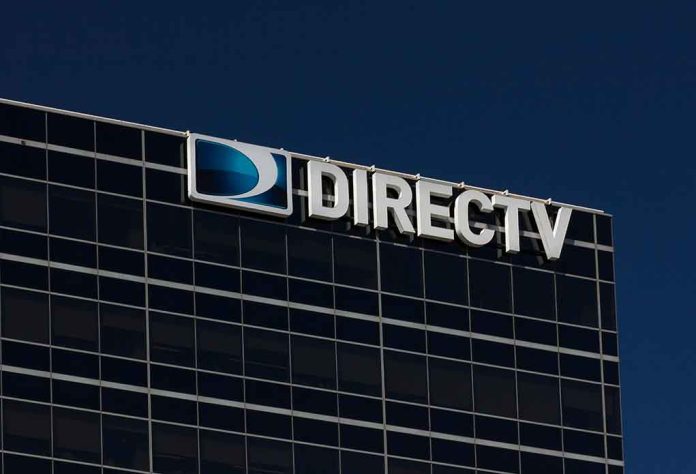 (ConservativeInsider.org) – DirecTV dropped conservative news network Newsmax from its distribution lineup on Tuesday night, January 24, after the two companies failed to reach an agreement on carrier fees. House Republicans, concerned about the imbalance of conservative versus liberal media choices available through the distribution network, accused the programming distributor of censorship.
On January 20, Rep. Wesley Hunt (R-TX) composed a letter to DirecTV CEO William Morrow and the CEOs of AT&T and TPG, John Stankey and Jon Winkelried, respectively, as representatives of the two primary stakeholder companies. Hunt pointed out AT&T primarily owns the distribution platform, one of the nation's largest.
Several dozen Republican lawmakers have voiced serious concerns about DirecTV's move to "deplatform" and censor NEWSMAX from its channel lineup overnight Tuesday. https://t.co/eRdn5OzS90

— NEWSMAX (@NEWSMAX) January 25, 2023
Hunt's letter highlighted how the platform currently hosts 11 liberal news and information channels among its lineup while retaining only one out of three previous conservative channel choices for current event information. The Texas representative characterized a February 22, 2021, communication from Democratic members of the Energy and Commerce Committee as a strongarm demand encouraging censorship of conservative channels Fox News, One America News Network (OANN), and Newsmax.
Now, Fox News remains on DirecTV as the single conservative outlet. The distribution platform parted ways with OANN on April 5, 2022, and faced a March 2022 lawsuit claiming breach of contract. A January 16 ruling dismissed the bulk of OANN's claims as unfounded.
In his letter, which 41 other Republican representatives also signed, Hunt specifically pointed to the Democrats' letter and accused DirecTV of "actively working to limit conservative viewpoints" on its distribution platform. He said the business is denying Newsmax "fair and equitable" cable fees, which he claimed were comparably lower than those asked for by Vice Media, which reportedly has lower audience numbers.
The letter's conclusion warned the committee would investigate and exercise oversight to protect against the effects of any collusion between House Democrats, AT&T, and DirecTV to impede First Amendment rights.
Newsmax CEO Chris Ruddy claimed DirecTV's decision demonstrated "a blatant act of political discrimination and censorship" that spoke to the distributor's desire to deplatform companies like Newsmax and OANN. Alternatively, the distributor characterized the basis of its decision not to renew the contract as business, telling The Hill, "ultimately, Newsmax's demands for rate increases would have led to significantly higher costs we would have to pass on to our broad customer base." It appears Rep. Hunt and the House Energy and Commerce Committee will continue to search for answers.
Copyright 2023, ConservativeInsider.org