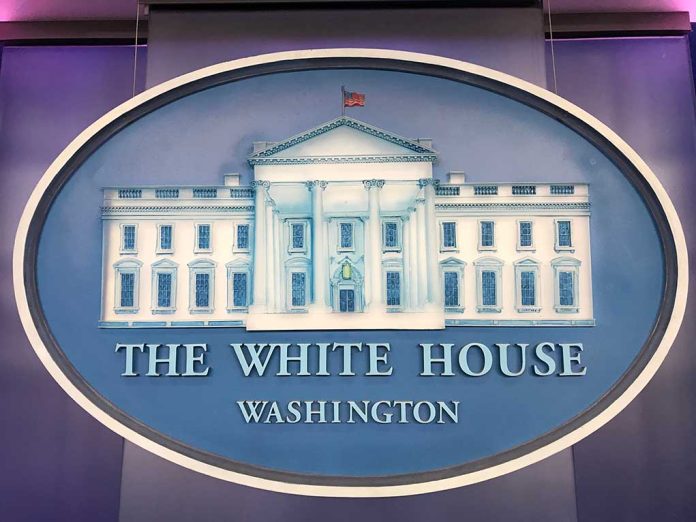 White House Says THIS About YOU If You Disagree With Them
(ConservativeInsider.org) – What is extreme? According to Merriam-Webster, it is something that exists "in a very high degree," like poverty, or goes "to great or exaggerated lengths." This would make extremism the advocacy for such views, and such beliefs are typically found way off on the fringes of society. However, White House Press Secretary Karine Jean-Pierre believes anyone not clearly aligning themselves with the majority of Americans should be considered "extreme."
On Thursday, September 1, Jean-Pierre was addressing journalists during a press conference when they got on the topic of abortion laws, Trump supporters, and MAGA lawmakers. She was detailing how Biden would "call out" lawmakers in his speech that evening who opposed his abortion laws when she said, "when you are not with where a majority of Americans are, then, you know, that is extreme."
Karine Jean-Pierre says the "MAGA agenda" is "one of the most extreme agendas that we have seen."

So the Biden administration considers border security, public safety, parental rights, and economic prosperity "extreme"? pic.twitter.com/MdViyjemEC

— RNC Research (@RNCResearch) September 1, 2022
Over 74 million Americans voted for former President Donald Trump in the 2020 election, yet the Biden administration seems to be calling them extremists for opposing abortion. During his presidential address that same evening, Biden went on to attack "MAGA forces" for their stance on justice, saying they have no respect for rule of law. Many people expressed their frustration with the speech that put the president in front of a blood-red backdrop with uniformed Marines standing on either side.
The picture says it all. Biden's presidency has been nothing but gloom & doom for Americans: we are less safe, less prosperous & less free. pic.twitter.com/YRIDtOTYvr

— Nicole Malliotakis (@NMalliotakis) September 2, 2022
Nearly half of the Americans who voted in 2020 voted for Trump just two years ago, and poll after poll shows his political stances reflect that of so many US citizens. These beliefs are not fringe theories or extremism, no matter how many times the Biden administration says they are.
Copyright 2022, ConservativeInsider.org