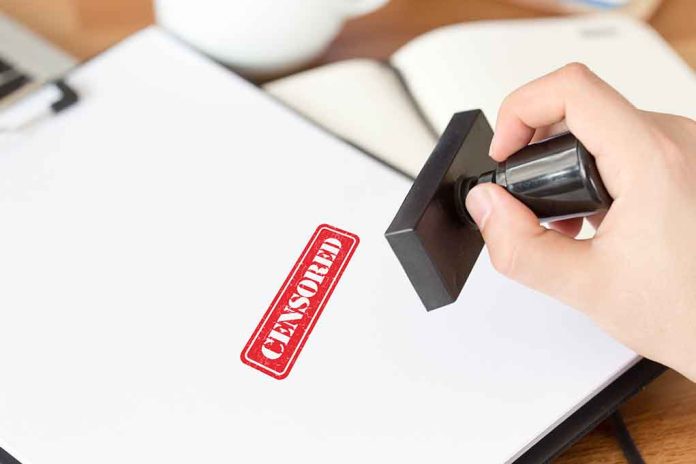 Democrats CANCEL Disinformation Meeting After Embarrassing Video Comes Out
(ConservativeInsider.org) – After President Joe Biden announced the creation of the Disinformation Governance Board, Americans on both sides of the political aisle were quick to condemn the blatant censorship attempt. When Biden then tapped Nina Jankowicz to lead the board, questions surfaced about how the disinformation specialist would attempt to alter society's words and rhetoric in the coming months — especially given her record. However, the board is now on pause and Jankowicz has submitted her resignation just weeks after taking the gig.
On May 10, Democrats were supposed to hold a Senate hearing on disinformation and misinformation, but they canceled it after it was clear Republicans would have a chance to question Jankowicz. Videos were surfacing from her past, showing her singing songs about misinformation, dubbing herself the "Mary Poppins of disinformation" and declaring Hunter Biden's laptop was a Russian disinformation scheme.
NEW: Senate Democrats abruptly canceled a hearing at which Biden's new "disinformation czar" was expected to testify.

Embarrassing videos posted by the self-proclaimed "Mary Poppins of disinformation" sparked a political firestorm.

Via @SaysSimonson https://t.co/sI9Mv5luGA

— Washington Free Beacon (@FreeBeacon) May 17, 2022
According to several sources within the Department of Homeland Security (DHS), the board was "paused" on Monday, May 16. The DHS has been criticized for offering very few details on the board's operation — and giving it a terrible name. Then, on Wednesday, May 18, Jankowicz submitted her resignation, leaving the board's future in limbo. If the current administration still wants to find a way to crack down on misinformation, they may have to find another avenue.
Copyright 2022, ConservativeInsider.org