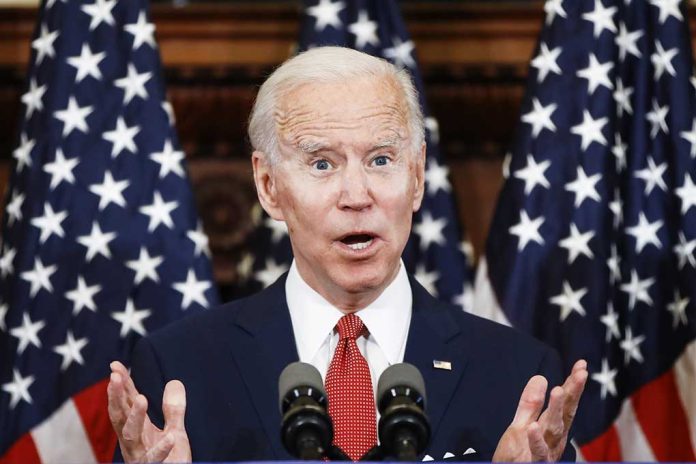 "Dissolve This Monstrosity…" – Biden's Latest FIASCO Called Out By Congressman
(ConservativeInsider.org) – Government surveillance is a hot-button topic that raises eyebrows, especially in America. So, when President Joe Biden announced a new Disinformation Governance Board, Americans understandably had many questions. Many Congressmen committed to free speech in this nation are speaking out against it.
On Wednesday, April 27, the Department of Homeland Security (DHS) announced it would increase its efforts to eliminate Russian disinformation on the internet by starting a Disinformation Governance Board. It will particularly target social media apps, including WhatsApp, Facebook, and Trump's TRUTH Social.
When Senator Josh Hawley (R-MO) first heard this, he thought the announcement was satire. However, upon hearing it is actually a new way the Biden administration hopes to police free speech on the web, he sent a letter to Secretary of Homeland Security Alejandro Mayorkas.
The Administration that activated the FBI against parents at school board meetings now has created a government Disinformation Board to monitor all Americans' speech. It's a disgrace. Joe Biden & Secretary Mayorkas: dissolve this monstrosity immediately pic.twitter.com/hSnMpREizI

— Josh Hawley (@HawleyMO) April 28, 2022
In a similar vein, House Minority Leader Kevin McCarthy (R-CA) told The Daily Wire the new board was "Orwellian," noting that it is a clearly Democratic move "to think free speech is the problem and more government is the solution."
While lawmakers opposed to this new creation cannot simply wish it away, Representatives Michael Turner (R-OH) and John Katko (R-NY) are looking into the board, hoping to minimize its 2023 funding if it is deemed irresponsible.
Copyright 2022, ConservativeInsider.org