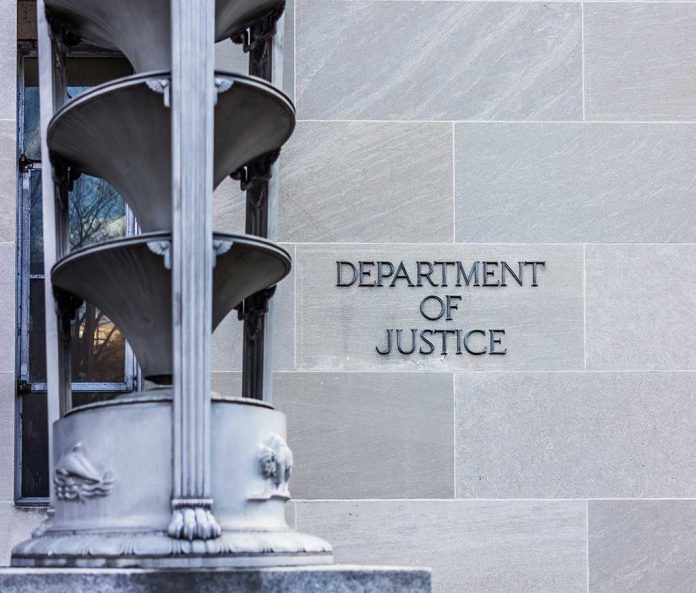 DOJ Charges Company With Terrorism Crimes
(ConservativeInsider.org) – Over recent decades, there has been a seemingly constant ebb and flow of various terrorist organizations trying to attack American ideals and freedoms. The US government works to keep these groups under control. The Department of Justice (DOJ) recently worked with the FBI and various international partners to bring one company funding two terrorist groups to justice.
On Tuesday, October 18, the DOJ announced it fined Lafarge S.A. and its subsidiary, Lafarge Cement Syria (LCS), $777.78 million after the company pled guilty to conspiracy "to provide material support and resources in Northern Syria from 2013 to 2014" to two US-designated terrorist groups. Both ISIS and al-Nusrah Front worked with LCS to create revenue streams adding up to around $80.54 million split between the organizations.
Lafarge Pleads Guilty to Conspiring to Provide Material Support to Foreign Terrorist Organizationshttps://t.co/YASJ8wMkg2

— Justice Department (@TheJusticeDept) October 18, 2022
LCS worked with ISIS while the group used horrific military campaigns to terrorize citizens during the Syrian civil war that began in 2011. Deputy Attorney General Lisa O. Monaco noted in the press release how this guilty plea and fine shows how companies must "invest in robust compliance programs, pay vigilant attention to national security compliance risks, and conduct careful due diligence in mergers and acquisitions" in order to stay free of corruption.
Not only did the business pay money to the terrorist groups for safe passage around the country for its employees, but it began a revenue-sharing program where it beat out competitors in the building materials market by undercutting Turkish competitors. The investigation revealed top executives purposefully concealed their illicit activity, all to simply make a profit.
This case was the first successful outcome for the DOJ in terms of its investigations into "corporate material support for terrorism charges." Hopefully, the first of many.
Copyright 2022, ConservativeInsider.org