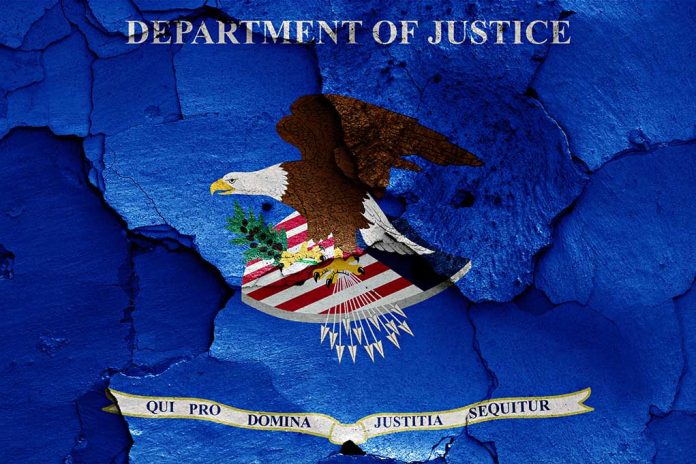 (ConservativeInsider.org) – America's Founding Fathers purposefully created multiple branches of the federal government to ensure there is a separation of power and a system of checks and balances. So, while information does need to flow between the executive, legislative, and judicial branches, some intel must be kept under wraps to ensure investigation integrity and national security. Americans are currently watching this push and shove happen between the Department of Justice and House Judiciary Committee Chairman Representative Jim Jordan (R-OH).
Jim Jordan Requests Info From the FBI
On Tuesday, January 17, Representative Jordan wrote a letter to FBI Director Christopher Wray asking him to respond to multiple "outstanding requests" he made during the 117th Congress. Jordan called the agency's choice to not respond "stonewalling" and threatened to "resort to compulsory process" in order to get the answers he wants.
Why's DOJ scared to cooperate with our investigations?

— House Judiciary GOP (@JudiciaryGOP) January 20, 2023
Jordan is requesting information to investigate "allegations of politicization and bias" at the FBI and is asking for nine FBI employees to testify before Congress about its questionable practices.
DOJ Responds to Inquiry
In a letter obtained by POLITICO dated January 20, Assistant Attorney General Carlos Felipe Uriarte responded to Jordan's requests. After welcoming a "productive relationship" between the DOJ and 118th Congress, Uriarte told Jordan to send future requests to the Office of Legislative Affairs. He also detailed that the department would need more information about what Congress wants to hear about during a hearing before agreeing to it.
NEW – DOJ is signaling that it has the right to not cooperate with Hill Republicans' requests to peek into their ongoing investigations, a top official wrote in a letter obtained by POLITICO. Comes in response to Chair Jim Jordan asking for a lot of info https://t.co/5PxMoQf55O

— Nicholas Wu (@nicholaswu12) January 20, 2023
Uriarte also emphasized it is "longstanding policy and practice" to weigh oversight requests "against the Department's interests in protecting the integrity of its work." He also shared he believes the agency has worked in "good faith" to respond to Jordan's needs.
The Tension Between Government Secrets and Transparency With Americans
Confidentiality allows any investigation, whether done by a local police department or the federal government, to be carried out without outside tampering or public influence. However, this means citizens simply have to trust the inquiry is above board. Questioning this confidence in the FBI, Conservatives are wondering if the agency is biased after its agents raided the Florida home of former President Donald Trump last year.
Now, as news has spread about President Joe Biden's mishandling of classified documents, some Americans are wondering why the FBI did not conduct similar raids at Biden's home. As Representative Jordan and the DOJ continue to go back and forth about what information should be shared, Americans will be watching closely to glean any information they can about the transparency or lack thereof in our government agencies.
Copyright 2023, ConservativeInsider.org