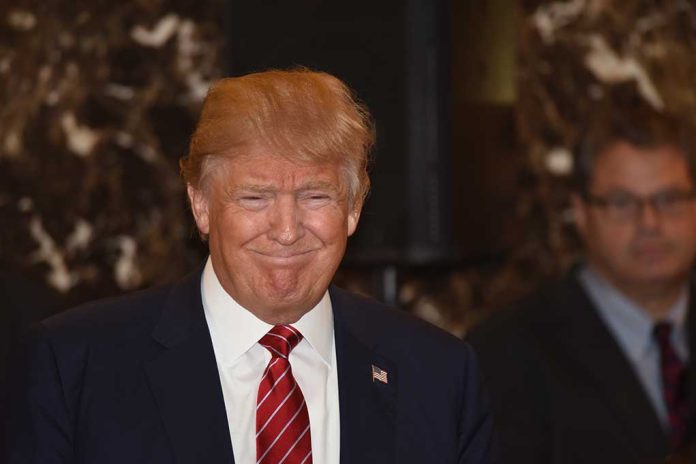 (ConservativeInsider.org) – Special Counsel John Durham has released his long-awaited report after having been tasked to look into so-called "Russian collusion". The report concluded that the FBI were wrong to have launched an investigation into the Trump campaign.
He concluded that the Justice Department and the FBI failed in their responsibilities to adhere to the strict letter of the law in connection with certain activities and events described in the report.
He also said that senior FBI personnel displayed a serious lack of objectivity towards the information that they had been supplied with, especially information received from politically affiliated entities and persons – referring to the Hillary Clinton campaign-funded dossier alleging collusion that the FBI used to initiate the investigation into Trump.
When the FBI opened a full investigation, code named "Crossfire Hurricane", it was done without ever speaking to the people who provided the information. Durham found that the Deputy Assistant Director for Counterintelligence, Peter Strzok, had been biased against Trump from the start. He also said the FBI used a different standard when it came to looking at Hillary Clinton's campaign.
The manner in which the FBI opened "Crossfire Hurricane" during the presidential election season, based on uncorroborated intelligence, reflected a noticeable departure from how it dealt with prior matters – including possible foreign election interference plans reported to have been aimed at the Clinton campaign.
In that instance, the FBI never opened any type of inquiry, employed any analytical personnel, or produced any analytical reports in connection with the information provided.
Durham was also scathing about the integrity of the FBI, saying that the guiding principles of "Fidelity, Bravery and Integrity" were noticeably absent in many of those sworn to meet the mission of upholding the Constitution of the US and protecting the American people.
Establishment media outlets also hyped the allegations, putting the Trump administration under additional unwarranted pressure at the time. Trump is said to have welcomed the conclusions in the report.
Copyright 2023, ConservativeInsider.org