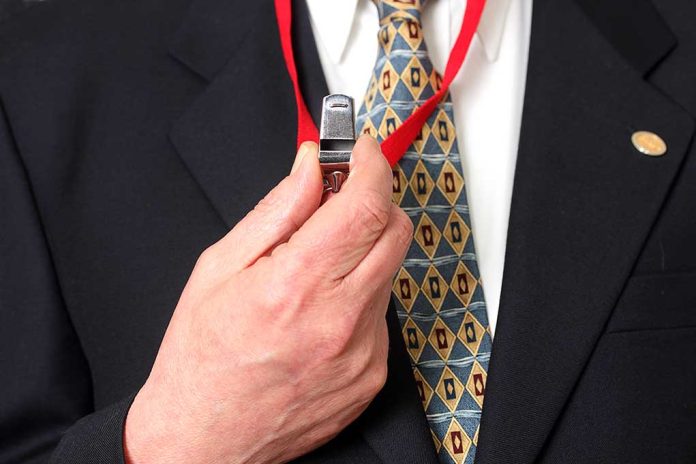 (ConservativeInsider.org) – In 2013, National Security Agency (NSA) contractor Edward Snowden leaked enormous amounts of federal documents to the general public, revealing an extensive government surveillance program on civilians that has since been deemed illegal. In response, the US government charged him with theft and violating the Espionage Act. Recently, he announced some big news about his situation.
The former contractor fled to Russia, where President Vladimir Putin welcomed him, eventually allowing Snowden to become a permanent resident in 2020. Then, on September 26, 2022, Putin gave him Russian citizenship, solidifying his ability to stay in Russia and out of US prison. Now, just a few months later, it seems the former government contractor is pledging allegiance to the country that is still waging war just over its border.
According to Russian state media, Snowden's lawyer, Anatoly Kucherena, says her client got his Russian passport and swore an oath to solidify his citizenship in the nation.
So, the betrayal is complete: Edward Snowden — who is wanted by the United States on espionage charges — swore an oath of allegiance to Russia and has collected his Russian passport. Russia has no extradition treaty with the U.S.

— Jon Cooper (@joncoopertweets) December 3, 2022
Snowden shared a photo of his wife and kids on social media, saying how being together as a family was the true reason for his new citizenship.
After years of separation from our parents, my wife and I have no desire to be separated from our SONS.

After two years of waiting and nearly ten years of exile, a little stability will make a difference for my family. I pray for privacy for them—and for us all. https://t.co/24NUK21TAo pic.twitter.com/qLfp47uzZ4

— Edward Snowden (@Snowden) September 26, 2022
For now, it seems Snowden and his wife will remain US citizens as well, as they still wish to return to America one day. He continues to push for a pardon, something even Elon Musk asked his followers about on Twitter recently:
I am not expressing an opinion, but did promise to conduct this poll.

Should Assange and Snowden be pardoned?

— Elon Musk (@elonmusk) December 4, 2022
While there will likely never be a national consensus on what to do about Edward Snowden, this much is true: he is making a life for himself in Russia, whether US citizens like it or not.
Copyright 2022, ConservativeInsider.org