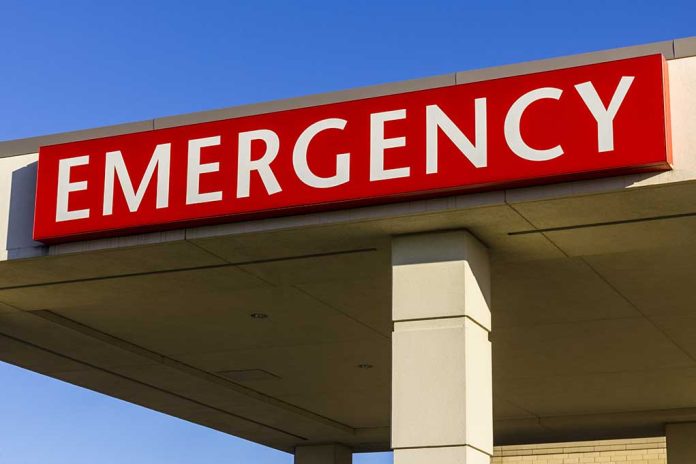 Emergency Measures Taken After Numerous Suicides Among Officials
(ConservativeInsider.org) – Over the past two years, a huge number of migrants have flooded the US border, both legally and illegally. US Customs and Border Protection (CBP) agents try to meet each and every one to ensure they are here for good reasons. However, this job has become increasingly stressful, leading to a surge in suicides among members in the federal agency.
According to the Washington Examiner, CBP now employs 21 various mental health professionals, including 13 psychologists. These experts are tasked with counseling agents, providing safe spaces to debrief their experiences, and figuring out new and helpful suicide prevention techniques. So far, 11 CBP agents have taken their own lives this year, which is getting close to the record highest year of 14 in 2009.
THREAD —— EXCLUSIVE

The nation's largest law enforcement agency, US Customs & Border Protection, has hired a 'suicidologist' to reform how it approaches mental health and wellness, as workforce suicides increase.

It's a first for the government. @CBPhttps://t.co/EDh538gVvb

— Anna Giaritelli (@Anna_Giaritelli) September 28, 2022
Dr. Kent Corso is currently working with the CBP to address this problem. He highlighted that both the government and private sector have "played the short game with suicide" and noted they must now turn to the "long game." This means changing the culture about seeking help when facing suicidal thoughts and how it is actually a show of strength to ask for assistance getting through a tough time.
If something is not done to boost morale, reduce stress, or decrease the workload of these CBP agents, this problem will likely get worse.
If you or someone you know is having suicidal thoughts, please contact the 988 Suicide & Crisis Lifeline by calling 988 from any phone.
Copyright 2022, ConservativeInsider.org