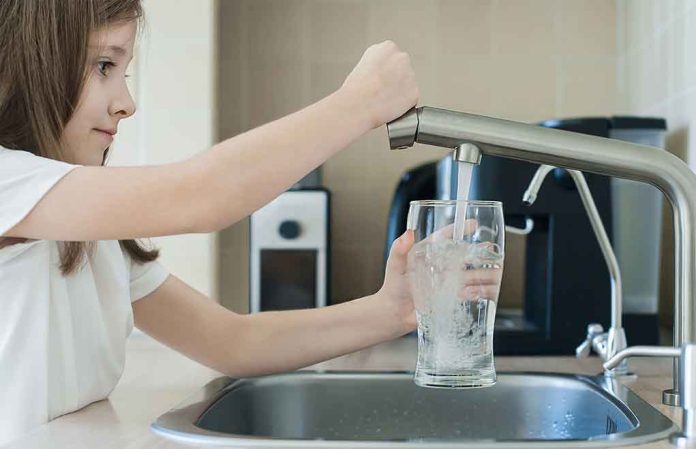 EPA Warns "Chemicals" Have Compromised Drinking Water
(ConservativeInsider.org) – The Environmental Protection Agency (EPA) spends quite a bit of time monitoring the chemicals and toxins in our environment. They have previously warned about asbestos in houses and lead in pipes, and now, they're raising the concern about "forever chemicals" in drinking water.
On Wednesday, June 15, the EPA released an updated drinking water health advisory explaining that perfluorooctanoic acid (PFOA) and perfluorooctanesulfonic acid (PFOS), nicknamed "forever chemicals" by some, are appearing more and more in drinking water. These chemicals can be harmful, even at low, undetectable levels. The EPA currently does not regulate a maximum amount of either type allowed in drinking water.
The EPA also warned against additional acids and their salts, which have been advertised as replacements for the toxic PFOAs in recent years. However, it seems those chemicals are also on the rise and may be detrimental to human health as well.
The U.S. Environmental Protection Agency on Wednesday released new warnings for synthetic pollutants in drinking water known as "forever chemicals" saying the toxins can still be harmful even at levels so low they are not detectable.
https://t.co/s6mbxMRzZ2

— Newsmax (@newsmax) June 16, 2022
These chemicals are known to cause liver damage and cancer, among other health problems. They are found in non-stick pans, stain or water-resistant clothing fabrics, as well as various other industrial products.
The Biden administration announced a $1 billion grant program, eventually growing to a $5 billion grant system, to reduce these toxins in communities across the US. However, until the government figures out how to get these chemicals out of American water, it may be time to invest in a water filter.
Copyright 2022, ConservativeInsider.org