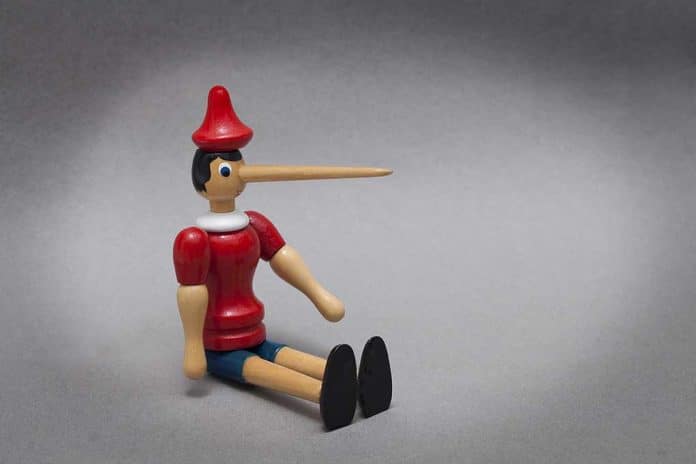 (ConservativeInsider.org) – Stacy Abrams came under fire recently when she stopped by a Georgia school to participate in a Black History Month event. The Democratic gubernatorial candidate shared (and later deleted) a photograph of herself surrounded by masked children and adults while she went maskless. Now, she's being accused of lying about the incident on CNN.
On Tuesday, February 8, Abrams appeared on Erin Burnett's show to talk about the incident. The Democrat said she went to the school to read to the kids during an event, and took her mask off while reading. Abrams then claimed she made a mistake when she was finished by sitting down to take a photo with the kids. Abrams apologized for the one photo and said, "Protocols matter."
"Protocols matter. Protecting our kids is the most important thing, and anything that can be perceived as undermining that is a mistake, and I apologize." @staceyabrams shares the story behind photo of her without a mask at a school event. pic.twitter.com/58s4HqL6tO

— OutFrontCNN (@OutFrontCNN) February 9, 2022
Breitbart later pointed out that Abrams lied during her so-called apology. There was not just one photo of her without a mask on; the conservative website revealed there are at least four photos of her at the event. In two of them, Abrams is standing at the podium with the mic. However, she is posing with others in the other two. In one of them, she is behind the group of maskless children and is with a group of masked adults in the other.
FYI Elephant in the room. More pics of maskless Abrams surface.

Note everyone forced to wear masks, while she does not practice social distancing.

-You may quote me: her campaign is done.

Thanks @Maximus_4EVR ! pic.twitter.com/066zB9sL3T

— Zade Smith🇺🇸 (@ZadeSmith6) February 9, 2022
Perhaps Abrams thinks the photos don't exist if she doesn't share them. Either way, it was yet another example of Democrats ignoring the guidelines they have pushed on the children and adults of this country.
Copyright 2022, ConservativeInsider.org