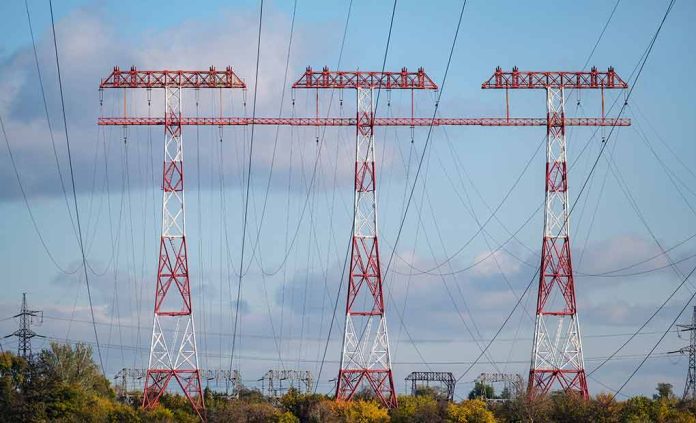 (ConservativeInsider.org) – Global warming might be in dispute but the Texas electricity grid is struggling to operate as year-over-year increases in capacity and usage are ongoing. A former power official notes that unless "aggressive" steps are taken and a clear strategy put into place, the entire power grid could fail leaving millions without power in the height of extreme heat.
Texas temperatures have risen every summer for the last 30 years along with the population, but the power grid has not expanded as needed. Consumer usage is only one factor as industrial usage is also increasing as Texas is home to several different large manufacturers and facilities.
Thankfully Texas has a growing solar and wind power industry and that is expected to provide for half of the currently anticipated needed energy in 2035.
Extreme temperatures are one hurdle; other forces of nature such as a tornado can cause further destruction that the system is not prepared for. In mid-July 2023 there was a bout of thunderstorms and a tornado that took out one smaller substation resulting in over 100,000 people without power for several days.
Texas Governor Greg Abbott vetoed an energy conservation bill that passed the legislature with bi-partisan support. Supporters claimed the bill would have helped grow energy supply, make new buildings more efficient, and prepare for the inevitable disasters that can upend the energy system.
Texas, like California, is asking residents to adjust their needs during peak times this summer and to use creative, non-electrical methods for keeping cool. The Houston Chronicle opines that Abbott's veto is reckless and lacks foresight. Abbott has not indicated whether he has a better idea, and he has not explained his rationale for vetoing the bill.
The population of Texas continues to grow and residents are hopeful the state can adapt to solar and wind power quickly to avoid unnecessary suffering in the ever-growing Texas summer heat.
Copyright 2023, ConservativeInsider.org