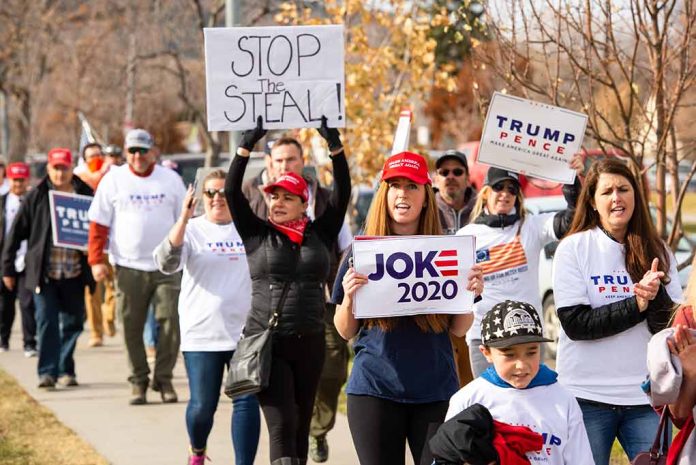 (ConservativeInsider.org) – A new project has been launched by a retired Air Force veteran, aiming to educate public officials, inspire activism, and most importantly, protect the Constitution.
However, some are concerned about what this project entails, because the man who founded it, Shawn Meehan, was one of the "fake electors" in 2020 who signed documents asserting that Donald Trump was the winner of Nevada's election. Two other pro-Trump electors from Nevada testified before a special grand jury, though Meehan would not say if he has been subpoenaed to testify as well.
Of the 84 "fake electors" for Trump from various states, very few have been charged with a crime related to the election. In response to those alleging that Trump won the election, Nevada lawmakers passed Senate Bill 133, which would make creating or serving on a false slate of electors a felony, with a minimum sentence of four years in prison.
Republican presidential candidate, Vivek Ramaswamy, who ordinarily refrains from criticizing former President Trump, said those who participated in the fake elector scheme to try to keep Trump in power exhibited "bad judgement."
The project Meehan is running, called Guard the Constitution, said his goal is to educate citizens to approach their representatives in a "calm, informed" but also "strong and assertive" way. Meehan said the model he is promoting is based on his own success from speaking with public officials and educating them about the Constitution. He said his website, GuardTheConstitution.com, will be a mix of lessons on the Constitution and discussions about current events that are related to the Constitution.
The goal of the website, according to Meehan, is meant to encourage and possibly put pressure on elected officials to vote in a "constitutionally sound manner." This will be achieved by showing the public how to reach out to their representatives and make pro-constitutional arguments to them.
Though he would not speak publicly about ongoing indictments about the 2020 election, Meehan is still waiting for a resolution to actions taken by him and others, including former President Trump.
Copyright 2023, ConservativeInsider.org