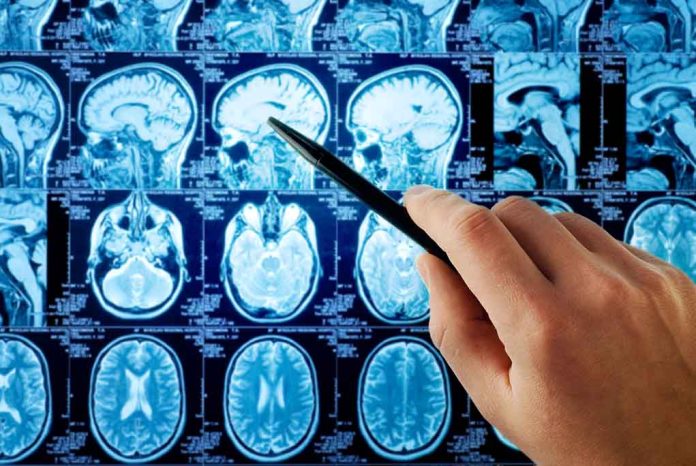 (ConservativeInsider.org) – Mass shootings seem to be taking place all over the nation these days as troubled people turn to guns to unleash their anger on the world. While the motives are not always known, mental health often plays a part in these tragedies. The family of the shooter who killed five people and injured eight more at the Old National Bank in Louisville, Kentucky recently, will submit his brain for testing.
On Monday, April 10, 25-year-old Connor Sturgeon walked into his workplace, Old National Bank, with an AR-15 and began to shoot his peers and customers. A police officer was able to kill the mass shooter, immediately stopping any additional injuries or deaths.
On Tuesday, April 11, the Sturgeon family released a statement noting they "were actively addressing" some mental health issues, according to the Courier Journal. However, they emphasized that "there were never any warning signs or indications he was capable of this shocking act." Two days later, a legal representative for the family announced they are sending Connor Sturgeon's brain for testing for chronic traumatic encephalopathy or CTE for short.
Louisville bank shooter's dad reportedly says Connor Sturgeon's brain will be checked for CTEhttps://t.co/kxR23Nb4ST

— Fox News (@FoxNews) April 14, 2023
CTE is a brain injury caused by repeated blows to the head, whether from boxing, football, or a similar sport. There is a correlation between violent behavior and CTE, although the condition can only be diagnosed by an autopsy after death. Sturgeon did play basketball as a boy and wore a leather helmet during sports in high school because he had gotten many concussions as a child. It will likely take weeks to get the results of the CTE testing.
NFL player Phillip Adams, who shot and killed multiple people, including himself, in South Carolina in 2021, was diagnosed with CTE during his autopsy. In a similar case, former NFL star Aaron Hernandez was also posthumously diagnosed with CTE after his 2017 death when he was serving a life sentence for murder. If Sturgeon faced a similar ailment, it could help investigators piece together what led to this and other horrific tragedies.
Copyright 2023, ConservativeInsider.org