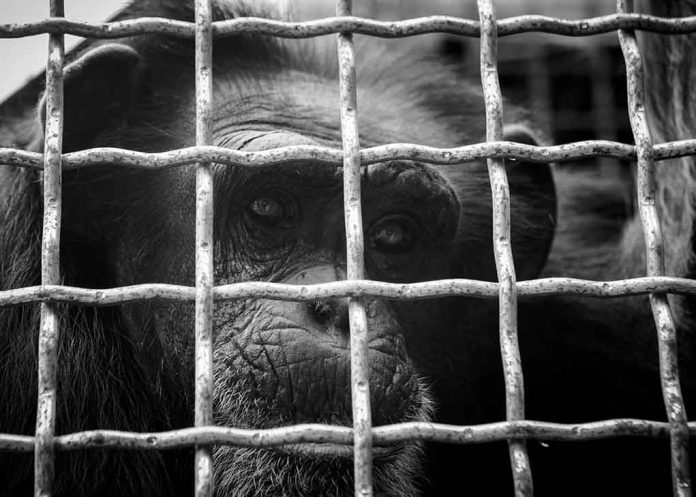 Secret Monkey EXPERIMENTS Revealed in the US!… A New National Scandal
(ConservativeInsider.org) – Some Americans consider Dr. Anthony Fauci to be the nation's leader on infectious diseases, but now others are starting to wonder just how he earned that title. After and explosive media report in January revealed that Fauci's National Institute of Allergy and Infectious Diseases (NIAID) gave nearly a quarter-million dollars to scientists to conduct transgender research on monkeys — the fallout has been significant.
On January 10, The Washington Free Beacon (Free Beacon) detailed that the NIAID provided $205,562 to Scripps Research for 2022 to inject male monkeys with hormones to make them transgender. The goal of the study was to better understand why transgender women are 49 times more likely to contract HIV than cis women.
However, critics of the study, including PETA, pointed out that the monkeys in the study could not contract HIV. A neuroscientist with PETA, Dr. Katherine Roe told the Free Beacon, "It's just bad science to suggest that dosing monkeys with feminizing medication makes them good stand-ins for humans," adding it would do nothing to help transgender women.
After the story was blasted throughout social media, the lead researcher complained about the backlash the study was getting. The Free Beacon filed a Freedom of Information Act request for emails between Professor Mauricio Martins and Dr. Jeff Cummins of the NIH. In one message, Martins claims a graduate student had "concerns about publishing" as their name would be listed publicly as "first author in the paper."
The Washington Free Beacon shared more about the world's reaction to their reporting on Twitter:
The Biden admin's project to create transgender monkeys is in turmoil after a Free Beacon report exposed its existence

The study's head complained his research was "twisted and berated by people who are not qualified to judge its merit."

Via @PatrickHaufhttps://t.co/36VMXlHdgi

— Washington Free Beacon (@FreeBeacon) June 3, 2022
Fauci has funded experiments in the past where animals were euthanized after the experiment. For now, however, the monkeys used in this particular transgender experiment live on at the Wisconsin National Primate Research Center. This report left many Americans wondering if that was a helpful or productive use of their tax dollars.
Copyright 2022, ConservativeInsider.org