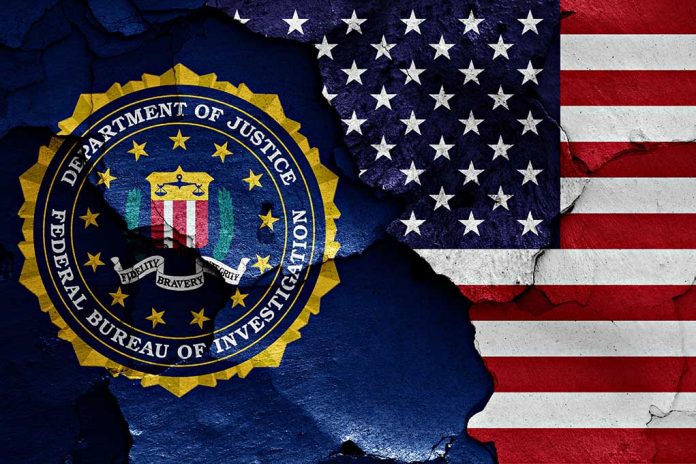 (ConservativeInsider.org) – Cybercrimes have become one of the biggest security threats worldwide. In America, cybercriminals shut down a key pipeline last year and disrupted the supply chain. The FBI admits it needs to improve how it combats this type of crime, and it has a plan to do so.
On March 4, FBI Director Christopher Wray spoke at a cybersecurity recruitment event and said law enforcement needs to expand its investigative capacity to tackle the rise in cybercrime. Wray met with US Senator Jerry Moran (R-KS) to discuss the shortage of cybercrime investigators around the nation but said law enforcement cooperation between county, state, city officers and the FBI needs to improve.
FBI director says during trip to Kansas he's eager to collaborate on expansion of local and state law enforcement officers' ability to investigate cybercrime. https://t.co/pYA0WaV6AB #ksleg

— Tim Carpenter (@TimVCarpenter) March 4, 2022
Wray explained there aren't "enough people that have really high-end type of talent" needed to fight the crimes. The director said the FBI would continue recruiting and finding people with special talents within the agency. He also recommended local and state agencies join more FBI task forces to broaden their knowledge and skill bases.
The need for increased cybersecurity is even more important considering the problems in the world. Recently, Conservative Insider reported on the possibility that Russia has already declared a cyberwar on America. China has also increased attacks on the US in recent years. While companies can and are sinking millions of dollars into cybersecurity, the FBI is instrumental in fighting this type of crime.
Do you think the FBI's new plan will work? Or will the agency fail to produce the results the American people need to see?
Copyright 2022, ConservativeInsider.org