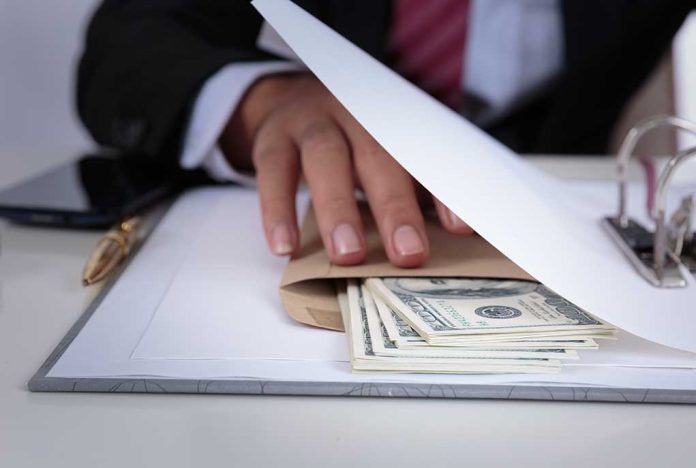 (ConservativeInsider.org) – GOP Congressional investigators say they have evidence of a pay-to-play bribery scheme involving President Biden. Senator Chuck Grassley (R-Iowa) and Rep. James Comer (R-Ky.) say that the FBI possesses an unclassified document revealing that President Biden allegedly engaged in a bribery scheme involving foreign nationals. They say they learned of the paper, known as FD-1023, from an unnamed whistleblower.
Grassley and Comer wrote to Attorney General Merrick Garland on May 3rd, stating that the Department of Justice (DOJ) and the FBI have access to the document which alleges that President Biden took money in exchange for policy decisions when he was Vice President.
The letter goes on to question what action, if any, the FBI or DOJ have taken in response to the information. It also states that both federal bodies have a worrying record of "allowing political bias" to influence their decision-making.
Comer is the chairman of the House Oversight Committee, which holds Members of Congress and the White House to account. On May 3rd, he issued a second letter to the head of the FBI, Christopher Wray. It included a subpoena requiring the FBI to produce all documents relating to the FD1023 and provide these to the House Oversight Committee. It requests any open, closed, or restricted access files dated back to 2020, as well as all accompanying attachments.
Speculation is growing on Capitol Hill as to the details of the alleged scheme. It is not known what foreign countries may have been involved or what was allegedly exchanged by the then-Vice President for cash. The two Congressmen say they want complete openness and accountability on the issue and that the FBI and DOJ must not cover it up for political gain.
Both federal bodies are under scrutiny by Republicans who believe they have been weaponized to silence conservative and patriotic voices in the United States.
Copyright 2023, ConservativeInsider.org