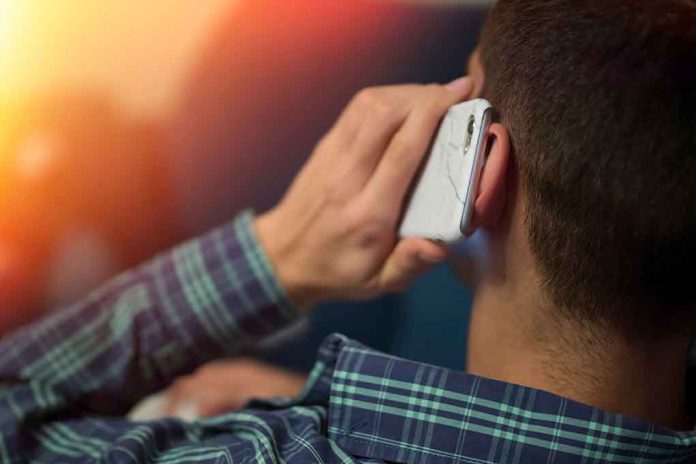 (ConservativeInsider.org) – On April 3, Roy McGrath, a former Maryland state official, died of gunshot wounds as the FBI tried to arrest him. He was wanted on fraud charges linked to his time in state government. Now a Baltimore paper is claiming the FBI used cell phone data to track him — but the Bureau is refusing to comment.
Cell phones may have helped track down Larry Hogan aide Roy McGrath https://t.co/NmIsxKlkcD

— Raw Story (@RawStory) April 4, 2023
In June 2020, the then-governor of Maryland, Larry Hogan (R), appointed Roy McGrath, the director of the Maryland Environmental Service, as his chief of staff. However, just three months later, the Baltimore Sun reported that McGrath had been paid a generous severance payment by the Environmental Service when Hogan promoted him. Hogan denied knowing about the payment, but McGrath resigned four days after the story came out. State and federal officials then started looking into how the payment had been approved — and they found evidence of serious fraud. It turned out McGrath had allegedly used agency funds to buy himself a new Chevy Suburban, fund $63,000 on home remodeling and furniture, and spend $50,000 on foreign trips. In October 2021, he was indicted for wire fraud, misconduct and improper use of state funds.
On March 13, McGrath's federal trial was due to begin, but he didn't show up. The judge issued a warrant for his arrest, and the US Marshals Service started looking for him. McGrath, who was armed, also had multiple cell phones with him — and, according to the Baltimore Sun, the FBI knew at least one of the numbers. That allowed them to track his movements.
On April 3, agents tried to arrest him in Farragut, Tennessee. Shots were fired, and McGrath was wounded. He was taken to the University of Tennessee Medical Center but died there. It's not clear if he shot himself or was hit by FBI gunfire. The FBI says it can't comment on details of the manhunt because the shooting is under review.
Copyright 2023, ConservativeInsider.org