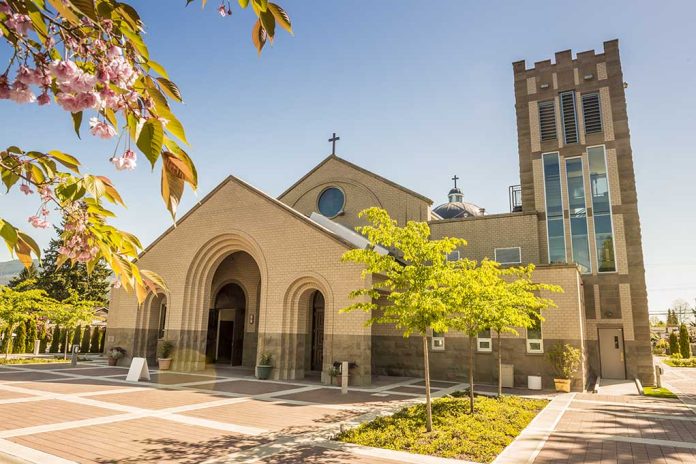 (ConservativeInsider.org) – The First Amendment gives Americans the right to practice their religion however they see fit. This precious gift, secured by the US Constitution, is not one that many citizens take lightly as it is becoming rare in our modern world. So, when reports began to circulate that the FBI used undercover agents when investigating the Catholic Church, many people, including GOP lawmakers, sounded the alarm.
House GOP Asks Wray for More Information About FBI Operative
On February 16, House Judiciary Committee Chairman, Representative Jim Jordan (R-OH), wrote a letter to FBI Director Christopher Wray asking for more information about how his agency handles "domestic violence extremism (DVE) investigations." In particular, Jordan highlighted how he learned the FBI is "targeting a set of Catholic Americans for their religious beliefs."
The committee chairman referenced an FBI document from January where it designated a group of Catholics as "racially or ethnically motivated violent extremists" (RMVEs) with hateful views against Jews, immigrants, and the LGBTQ community. The document said that this radical Catholic group would likely grow in the next one to two years leading up to the 2024 general election.
In light of this information, Jordan asked Wray to produce all the documentation and conversations about this topic to the committee by early March.
Attorney General Responds to Criticism During a Senate Hearing
On Wednesday, March 1, Attorney General Merrick Garland told Senator Josh Hawley (R-MO) that he agreed the leaked document was "appalling" and "inappropriate." When asked directly if the FBI focuses its resources on Catholics, AG Garland replied that the federal agency "is not targeting Catholics," but he did not have a clear answer on how many informants the agency has in Catholic churches, although he emphasized the First Amendment protects such religious groups from being targeted for investigation.
Walter Reed Medical Center Targets Catholics Too
Franciscan Catholic priests have served patients and families at Walter Reed Medical Center in Bethesda, Maryland, for almost 20 years. Yet, the military medical hospital recently sent the group based out of Holy Name College a cease and desist letter to stop all religious services at the medical center. The pastoral care contract with the priests was terminated on March 31 and reassigned to a secular defense contracting firm that the Archdiocese for the Military Services believes cannot fulfill the duties required.
The Franciscans highlighted how the termination came during Holy Week leading up to Easter, one of the most sacred times in the Church Calendar. With this change, numerous Christian patients were unable to get a priest's care, which would include the delivery of the sacrament of communion on Easter, while staying at the center. The group emphasized that this action denied the service members and veterans their constitutional right to practice religion.
These instances could indicate an ongoing war on Catholics, which could easily spread to more religions if it continues unchecked.
Copyright 2023, ConservativeInsider.org