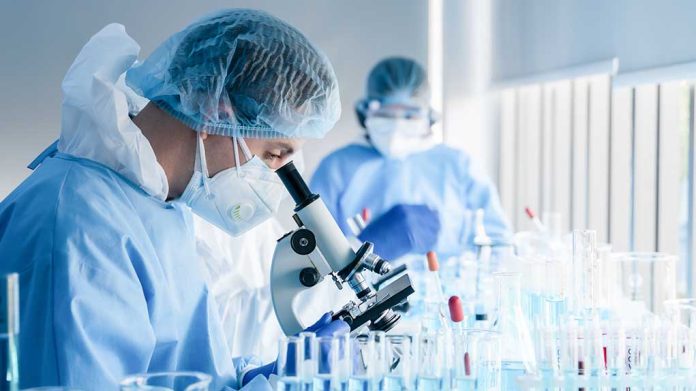 (ConservativeInsider.org) – US pharmaceutical companies have plans to begin selling drugs developed in China to both boost their sales and lower drug prices. However, the FDA is now concerned about the reliability of safety data associated with the medicines.
On February 10, the FDA's Oncologic Drugs Advisory Committee (ODAC) voted to reject full approval of Innovent Biologics Inc. and Eli Lilly's anti-PD-1 antibody sintilimab, a non-small cell lung cancer treatment, because the clinical data came from China. The board voted 14 to 1 against it and told the companies to conduct more trials in the US.
BREAKING: FDA advisors recommend against approving Eli Lilly's PD-1, casting shadow over future of China-made cancer drugs – https://t.co/tst5cACCK5

— Zach Brennan (@ZacharyBrennan) February 10, 2022
The Director of the FDA's cancer-drug division, Richard Pazdur, is one of the regulators who opened the door to the possibility of Chinese-developed drugs being sold in America. However, he no longer believes it's a good idea, saying he has nothing against the medications made overseas but believes the data is problematic. Pazdur described it as a "bridge over troubled waters" in an article published in the medical journal The Lancet.
According to a Wall Street Journal report, the FDA is worried the Chinese pharma companies were not using the best testing methodology to ensure the drugs work as well as American drugs currently on the market. Also, there are concerns about the integrity of the Chinese data.
In 2016, an analysis by regulators in the communist country discovered 80% of the applications for domestic drugs contained flawed, insufficient, or straight-up fake data. That could lead to major safety issues if those medications make their way into the US.
Given the Chinese government's tenuous relationship with the truth, the FDA might have it right this time.
Copyright 2022, ConservativeInsider.org