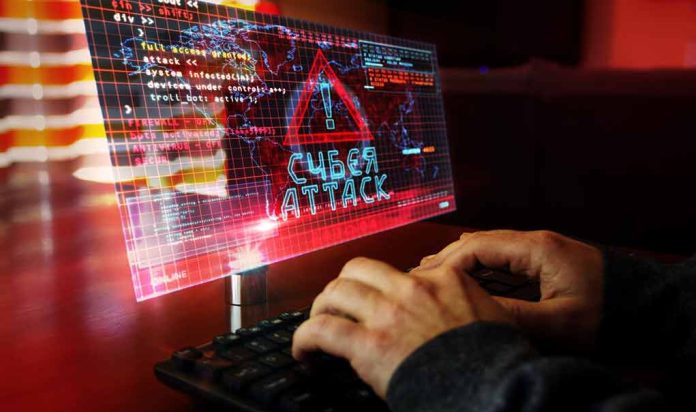 (ConservativeInsider.org) – A group of Russian cybercriminals has claimed credit for a global hack earlier this summer that included several US federal government agencies. The hacking group, who call themselves the CLOP ransomware gang, has compromised security within corporations and governments in the western world, mainly targeting the United States and the United Kingdom. The hackers were able to obtain access via a flaw in a popular file transfer program called MOVEit, which is used by corporations and governments worldwide.
The top US civilian watchdog group for cybersecurity, the Cybersecurity and Infrastructure Security Agency, also known as CISA, has been working with governmental agencies to discover the extent of the hacks. CISA has also been providing support to the affected agencies in order to reinforce security after the hack.
According to a report by IBM, each data breach incident could cost government agencies an average of $2.07 million. IBM also reported that security breaches in government systems cost US taxpayers approximately $13.7 billion in 2018 alone.
The director of CISA, Jen Easterly, recently stated that they are working with the FBI to discover how prevalent these hacks are, as well as to provide support in terms of cybersecurity to government agencies, which are constantly at risk of being targeted by hackers, both foreign and domestic.
Members of the House Energy and Commerce Committee released a statement saying the attacks emphasize the need for federal agencies to "secure America's critical infrastructure and respond to complex attacks" by increasing their cybersecurity and responding promptly when cyber attacks happen.
The founder of cybersecurity firm Data Defenders, Cyrus Walker, said federal agencies need to work together more to detect threats in real time as well as make sure their countermeasures are up-to-date so as to provide the strongest security against threats. Walker emphasized the need for the government to work with private sector companies to share threat intelligence. He also stated the need for strong leadership to secure federal agencies' software supply chain.
Copyright 2023, ConservativeInsider.org