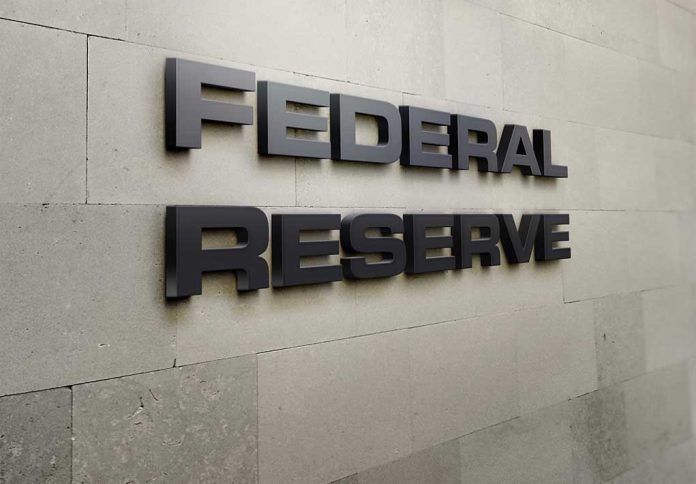 Fed Chairman HUMILIATES Biden – Accidentally Exposes Him!
(ConservativeInsider.org) – For months, President Joe Biden has repeatedly told the American people that Russian President Vladimir Putin is primarily responsible for the inflation and price hikes facing citizens. Biden's press secretaries and cabinet members echo this sentiment by repeatedly pushing the theory of the "Putin Price Hike." However, Federal Reserve Chairman Jerome Powell has now stated that is not the right tale to tell.
On Wednesday, June 22, Senator Bill Hagerty (R-TN) questioned Powell during a Senate Banking hearing about "misinformation" coming from the Biden administration. He began by confirming inflation is always made up of various factors, from overregulation to supply chain disruptions. However, he also highlighted that inflation was already at 7% in December 2021, over 5 points higher than January 2021.
With this, Hagerty asked Powell how Biden could rightfully blame inflation fully on Putin, when he did not invade Ukraine until late February 2022. Powell confirmed what many Americans believe: "inflation was high before, certainly before the war in Ukraine broke out."
Federal Reserve Chair Jerome Powell debunks Joe Biden's blatant lies that the war in Ukraine is the driving force behind skyrocketing inflation. pic.twitter.com/I7sBVubbyV

— Free Speech America (@FreeSpeechAmer) June 24, 2022
So, as the Biden administration continues to blame many of its problems on Putin, even the Federal Reserve Chairman is calling the White House out for its rhetoric. Hopefully, President Biden and his staff will own up to the fact Putin is not by any stretch the sole or main driver of inflation these days.
Copyright 2022, ConservativeInsider.org