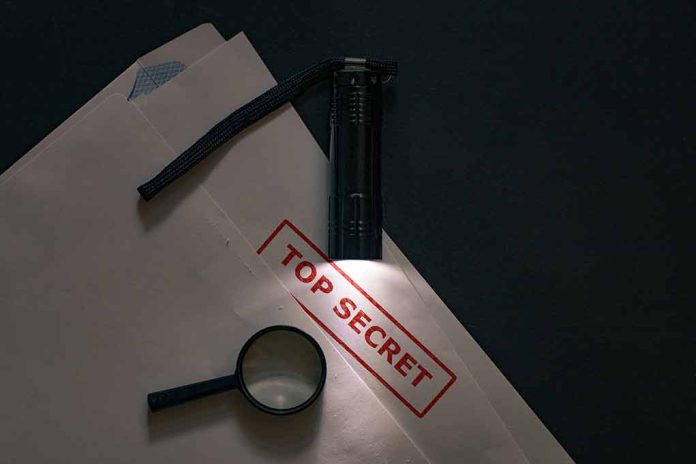 (ConservativeInsider.org) – A contractor who works for the State Department and the Department of Justice has been charged with espionage after allegedly downloading and printing classified information from his work computer to share with a foreign intelligence official. The contractor, who was born in Ethiopia but is now a naturalized U.S. citizen, is named Abraham Teklu Lemma and lives in Maryland.
Though papers filed in court do not include the country that Lemma was allegedly spying for, the New York Times, which originally reported on the arrest, said the country Lemma was reporting to was Ethiopia, his home nation.
The charges filed against Lemma suggest that he copied information from at least 85 Intelligence Reports, most of them related to Ethiopia. According to the charges, the information was illicitly taken between December of 2022 and August of 2023. During that time period, he was working both as an IT administrator for the State Department and for the Justice Department as a management analyst. Lemma has held top-secret clearance since 2020, and in July 2021 he was granted a sensitive compartmented information clearance (SCI).
According to the Justice Department charges, Lemma was paid over $100,000 for the information he illegally passed on.
A statement from the State Department said Lemma was caught after an internal security review prompted by an arrest earlier this year of a Massachusetts Air National Guardsman was accused of sharing classified military documents on social media.
Ethiopia has been in an armed conflict since 2020, with the federal government fighting against locals in a region known as Tigray, who worked with the military from neighboring country Eritrea. Though a peace deal was signed last November, the United Nations says the situation remains "extremely grave." Though exact numbers are unknown, hundreds of thousands, potentially over half a million people, have died in the fighting. It is likely that much of the information Lemma shared was related to this conflict.
Copyright 2023, ConservativeInsider.org