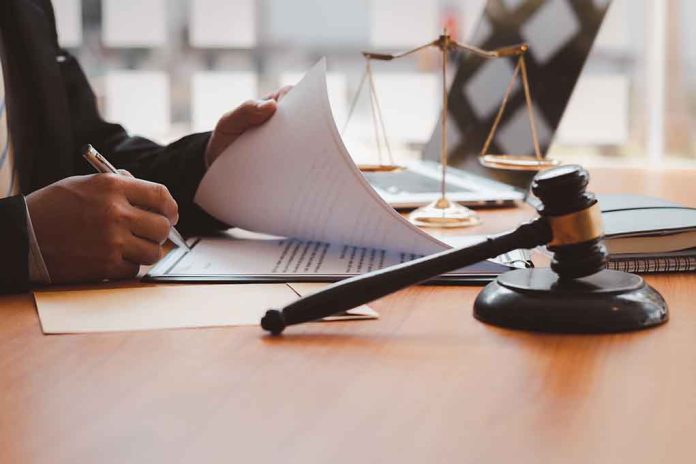 Federal Paperwork "Error" Leads to Tens of Thousands of Dismissals
(ConservativeInsider.org) – With immigrants pouring over the US border in droves, Customs and Border Patrol (CBP) agents have had their work cut out for them. The agency altered some systems and procedures to try and speed the case processing when people come across, but a new report shows one of the changes had led to immigration courts dismissing over 63,000 cases due to paperwork issues.
According to Syracuse University's Transaction Records Access Clearinghouse (TRAC) October 17 report, by the end of September, the justice system threw out 63,586 cases because CBP agents had not filed a "Notice to Appear" (NTA) document with the court. Statistically, this means one in six cases is now in limbo with no clear way to proceed.
The record-breaking number—more than 2M & counting—of illegal immigrants that have entered the U.S. through Mexico this year has inevitably received considerable media attention lately, but there is another alarming figure that deserves coverage. READ: https://t.co/mM88fT4SwJ

— Judicial Watch ⚖️ (@JudicialWatch) October 24, 2022
In theory, CBP agents are supposed to create and submit the NTA form when they schedule a migrant's first court hearing. However, this new report shows that is clearly not happening. Before 2018, the number of dismissed cases was just over 500, which is about 0.3% of all the cases. Now, this percentage is up to 16.6%.
TRAC emphasized that the Department of Homeland Security (DHS) "needs to provide a public accounting" for what happens to the migrants now out of the court system and not in the country legally. Will the government file a new NTA, reopen a now-dismissed case, or simply leave the migrants to try and live their life here without legal status?
Copyright 2022, ConservativeInsider.org