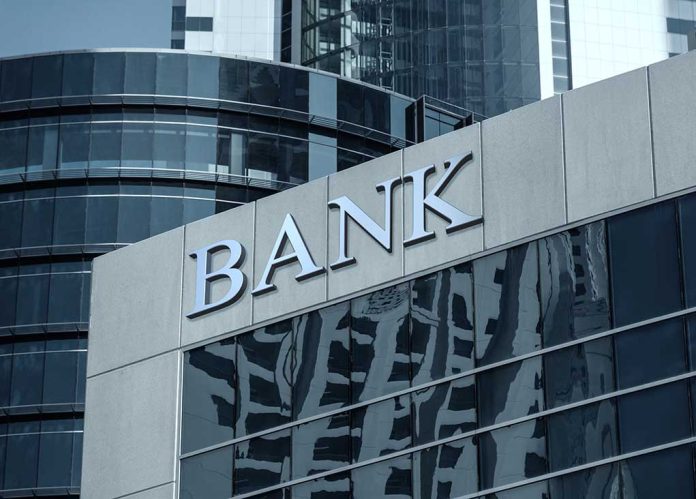 (ConservativeInsider.org) – After the Silicon Valley Bank collapsed in mid-March, people around the world grew a little concerned about the security of their bank-held funds. Shortly after, the Swiss bank, Credit Suisse, began heading for collapse as well. To try and stem a domino effect of failed banking institutions, central banks from around the world are scrambling to stop a disaster.
On Sunday, March 19, the US Federal Reserve announced it has partnered with five international central banks, including the Bank of England, the Bank of Japan, and the Swiss National Bank, to create daily swap line arrangements instead of the previous weekly swap line agreement. This decision allows for more liquidity in each currency, meaning banks can more easily keep the necessary funds or reserve requirements on hand. This agreement started on Monday, March 20, and will be used through late April and possibly longer.
Newsmax (https://t.co/ICMvQMUlGB)
Fed, Central Banks Announce Emergency Cash Measures Sunday
The U.S. Federal Reserve on Sunday said it had joined with the Bank of Canada, Bank of England, Bank of Japan, European Central….

— Patriot Kimm Schuman (@SchumanKimm) March 20, 2023
This move comes as the First Republic Bank struggles to regain confidence from its customers. Last week, various American banks deposited $30 billion into the business to help keep it from sinking into failure, but just days later, its stock hit an all-time low.
Another thing that can further spook investors and stockholders is what the Fed chooses to do with interest rates — a decision to be announced on Wednesday, March 22. Financial experts with Barron's predict a 25-basis-point hike, which would be less than the European Central Bank's 50-basis-point hike last week.
While some major banks seem to be struggling, not all financial institutions are experiencing the same difficulties. According to CNBC, many regional banks are getting a boost right now. New York Community Bancorp, which just purchased Signature Bank, saw a 30% jump in its shares, while PacWest Bancorp shares increased 9.6%.
Many Americans and businesses are worried about this banking turmoil. Another concern is that the economy may see the effects of companies cutting costs a bit in the coming months to keep money coming in.
Copyright 2023, ConservativeInsider.org