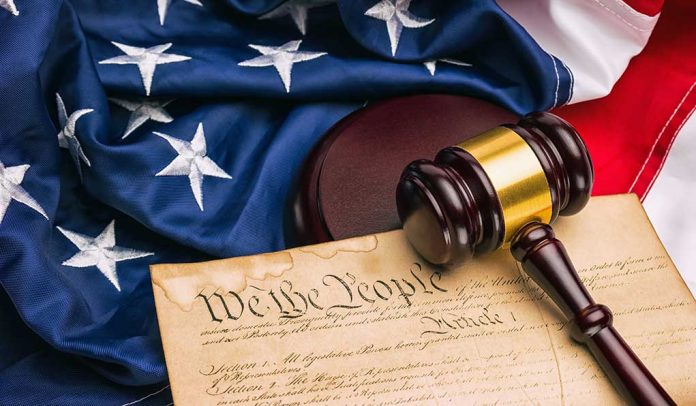 (ConservativeInsider.org) – The Biden administration has been pushing a wide variety of progressive agendas, including various forms of gun control. One recent change to gun laws occurred on January 13, when the US Attorney General signed a new rule classifying most pistols with stabilizing braces as a type of rifle, which would force owners to register them as such. But, many groups and states believe this law is unconstitutional and are fighting back.
On Thursday, February 9, Gun Owners of America (GOA) filed a lawsuit with Texas Attorney General Ken Paxton challenging the federal ban. The group believes the government violated the Second, Fifth, and Fourteenth Amendments through its new rule. According to GOA, Paxton believes there is "absolutely no legal basis for ATF's haphazard decision."
You know we filed a lawsuit against the ATF last week, but you may not know exactly what we're arguing.

Check out our latest YouTube video at the link in our bio to learn more. ⤴️ pic.twitter.com/fGYpue26Mm

— Gun Owners of America (@GunOwners) February 12, 2023
This lawsuit is occurring alongside one from 25 different states also challenging the rule pushed by the US Bureau of Alcohol, Tobacco, Firearms, and Explosives (ATF). New Hampshire Attorney General John Formella released a statement on February 10 highlighting that the federal government is "making it harder for responsible Granite State gun owners to defend themselves, especially senior citizens and people with disabilities."
Another push against the new ATF rule is happening in Congress, where four lawmakers have joined together to reintroduce the Pistol Brace Protection Act. Senators Bill Cassidy (R-LA), Jim Risch (R-ID), James Lankford (R-OK), and Mike Crapo (R-ID) hope this legislation will gain momentum and stop the ATF from reclassifying the pistol braces and stripping Americans of their Second Amendment rights.
In a press release on February 24, the lawmakers highlighted that pistol braces were first made to assist disabled veterans with shooting their guns. Enforcement of the ATF rule would force them, and other law-abiding citizens, to pay additional taxes on their pistols or turn them over to the feds. Not surprisingly, the National Rifle Association is in support of this new bill.
Copyright 2023, ConservativeInsider.org