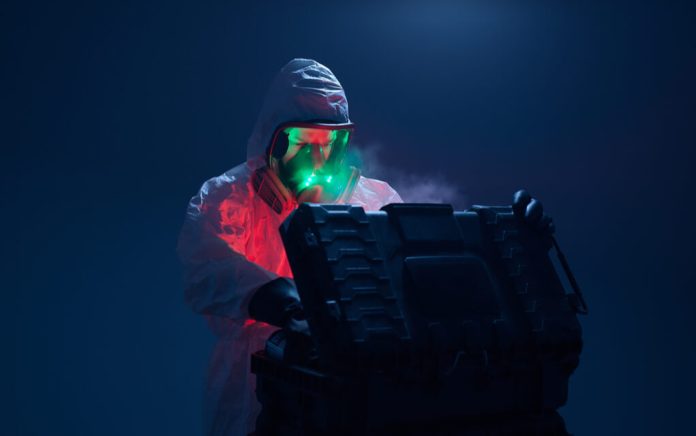 (ConservativeInsider.org) – In recent years, the world has seen Russia use Novichok, a deadly nerve agent, in assassination attempts and watched China produce a terrifying amount of fentanyl, a lethal opioid. These chemicals are easily used as weapons to take out an enemy without ever stepping foot near them. Understanding the threat these examples pose, the US government is now launching a new program to stop biological and chemical threats as quickly as possible.
In an exclusive interview with POLITICO, DOD deputy assistant secretary for chemical and biological defense, Ian Watson, announced the new plan to revamp how the US and its military respond to various chemical threats. In the past, the department has simply created a different tool to counter each threat. However, at the rate they are currently being produced, officials believe it will be safer and more efficient to "develop medical treatments, vaccines and personal protective equipment that can adapt to a range of evolving biological and chemical threats."
EXCLUSIVE: The Pentagon is overhauling its approach to countering biological and chemical weapons, as potential adversaries such as Russia and China rush to create threats that are easier to use and can evade traditional defenses. W/ @ErinBanco https://t.co/czIKQM3BfV

— Lara Seligman (@laraseligman) January 9, 2023
Experts have warned that foreign adversaries are able to manipulate already-created toxic substances to make them easier to spread and conceal or make them more deadly.
Ideas to combat these new threats include wearable detection equipment that would measure the blood oxygen level and heart rate of soldiers to detect changes when an illness sets in. On top of this, the DOD is enhancing its wastewater research, which was a major way various local officials detected viral outbreaks in their communities in recent years.
Watson told POLITICO that the DOD has an extra $200 million this fiscal year to develop these new technologies. Over the next five years, it is set to spend $1.2 billion, although he told the outlet that even more than that is necessary to do the job well.
Copyright 2023, ConservativeInsider.org