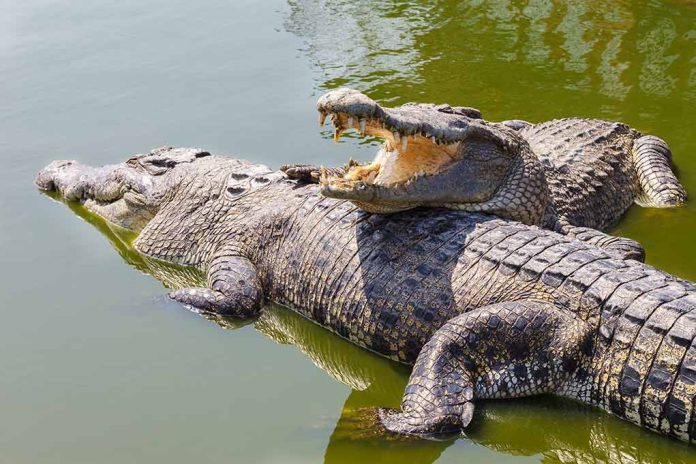 (ConservativeInsider.org) – A swimming area within the Alexander Springs Recreation Area of the Ocala National Forest, just north of Orlando, is temporarily closed after a swimmer was attacked by an alligator. The man was snorkeling within the designated swim area when bitten. He suffered puncture wounds and lacerations before seeking medical care himself. Rangers immediately closed the swimming area.
The Florida Fish and Wildlife Conservation Commission (FWC) worked quickly to remove the seven-and-a-half-foot adult alligator believed to be the culprit. The FWC confirms that alligators are found in all 67 counties of Florida and as human population increases so have human-alligator interactions. The FWC reminds everyone to avoid interactions, to not feed alligators, and to keep loose pets on a leash when alligators are near. The FWC will handle nuisance alligators if reported to their hotline.
In May 2023 a training triathlete lost an arm after a dreadful interaction with a gator. The athlete was swimming just after midnight in an area near bars and restaurants. The athlete was able to swim to shore after the attack and a good-Samaritan helped call for help and calm the man. The man was airlifted to the hospital and had to have his arm amputated above the elbow. This ten-and-a-half-foot-long gator was removed by the FWC and humanely euthanized.
While deaths by alligator are uncommon, attacks are growing more common and more brazen. A 72-year-old man lost a leg in April in an RV Park and in March another man was attacked by an alligator who surprised him at his doorstep. The most recent fatality noted by the FWC was in 2019 but serious injuries caused by alligators have steadily grown each year of record-keeping.
Wild animal encounters and sightings can be exhilarating when accomplished safely. Do not feed the animal, do not touch babies or eggs and keep your distance.
Copyright 2023, ConservativeInsider.org