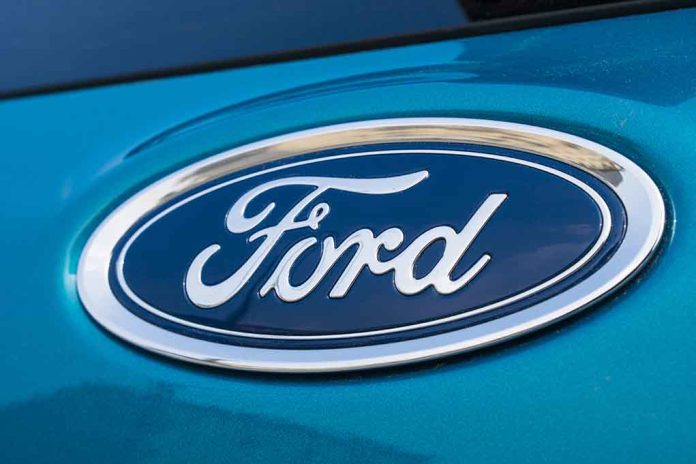 FORD Uses A Dirty Trick On Prices!
(ConservativeInsider.org) – Americans who purchased fully electric cars and plug-in hybrid vehicles in or after 2010 can receive a federal income tax credit. This IRS program is one way the government is pushing citizens towards "clean energy." But, buyers looking forward to getting this tax credit when snagging Ford's new F-150 Lightning are a little disgruntled after the manufacturer significantly bumped up the price.
After Ford shut down preorders for its new all-electric truck in April, many people wondered if they would still be able to get one this year. On August 9, Ford announced that it will reopen preorders, but with one small difference: the Lightning will cost at least $7,000 more than original sticker price.
Ford Raises Electric Truck Price By Up To $8,500 After Democrats Pass $7,500 EV Tax Credit https://t.co/1gW0qXB0iv via @DailyCaller

— Chris 🇺🇸 (@Chris_1791) August 15, 2022
Citing inflation and an increased cost of materials, especially for batteries, the base model of the truck, which originally cost $41,769, now will be $48,769. The top model, the Platinum Extended Range, costs $98,669 before buyers add on any extras. This announcement came just before President Joe Biden signed the Inflation Reduction Act, which gives Americans up to a $7,500 tax credit if they purchase one of these vehicles. The catch with this latest rule is the vehicle has to be assembled in the United States, so it excludes many cars made by Kia and Toyota.
Many people are criticizing Ford for this markup that almost perfectly mirrors the amount of the tax credit that Congress just announced. However, it could just be "bad timing" as other manufacturers have had similar price increases this year, including Tesla, General Motors, Rivian, and Lucid.
Copyright 2022, ConservativeInsider.org