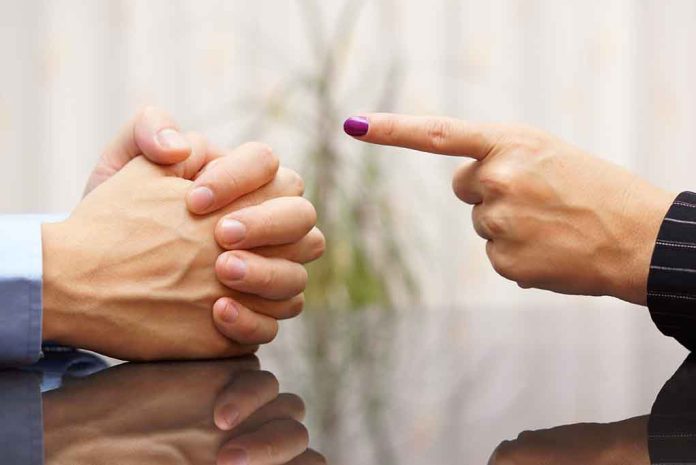 Former Candidate Accused of Assault After Losing to Mom in Primary
(ConservativeInsider.org) – Bud Marty May is the son of Elizabeth May, who recently won 26.7% of the vote in South Dakota's District 27 to retain her seat in the state's House of Representatives. The younger May hoped to bypass his mother in votes, but 22.1% was all he could get. After his loss, he ended up at a bar and allegedly assaulted a woman.
On Sunday, November 13, Bud Marty May, 37, allegedly tried to force himself on a lady in the bathroom of a bar in the town of Kyle, South Dakota. According to KOTA news, the police report said the failed house candidate tried to flee the scene of the crime before being detained. Eventually, he said the incident "was simply a hug." He is facing one count of second-degree rape, which is a class 1 felony and could put him behind bars for up to 50 years or require him to pay a maximum fine of up to $50,000.
RAPID CITY — A failed candidate for the South Dakota House of Representatives spent part of the weekend in jail after he was arrested for rape.https://t.co/l48vimI8yP

— Hunter Dunteman (@HRDunt) November 14, 2022
According to the Rapid City Journal, May had two outstanding warrants before the rape charge: one for driving without insurance and one for having expired plates. He also has three additional warrants from the Oglala Sioux Tribe Department of Public Safety, but the cause for those is unknown.
🤦🏽‍♂️:#GOP Bud Marty May of Kyle, SD, who just lost election for the District 27 House seat this last Tuesday, appears to have had an unresolved bench warrant out for his arrest because of a failure to appear during the final weeks of the campaign season according to court records. pic.twitter.com/V3XSCBcJkc

— 𝕬𝖆𝖗𝖔𝖓 𝕶𝖊𝖗𝖐𝖍𝖔𝖛𝖊 ™️* (@OneVermillion) November 14, 2022
Elizabeth May has not commented on her son's arrest or pending charges.
Copyright 2022, ConservativeInsider.org