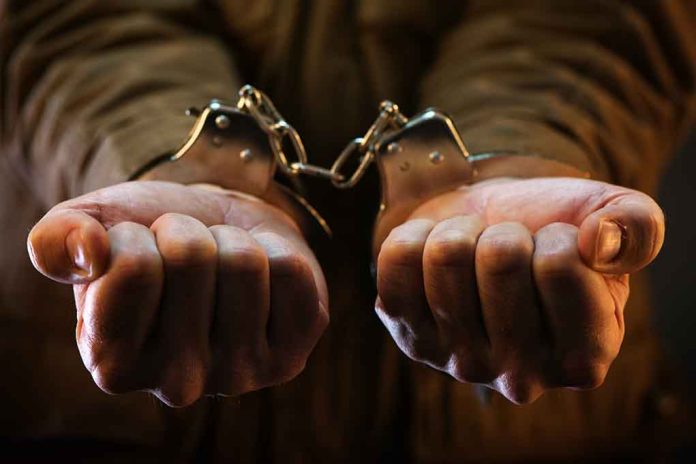 (ConservativeInsider.org) – A former lawmaker from North Dakota has been charged with travelling to Europe with the intent to rape a minor according to a federal indictment.
Ray Holmberg, a 79-year-old former Republican state Senator in North Dakota, was arrested in Grand Forks, North Dakota after a warrant was issued for his arrest. According to the indictment filed against him, he has also been charged with one count of receiving images of child sex abuse.
Holmberg was a member of the North Dakota Senate for over 45 years before resigning last year when a local paper, The Forum of Fargo-Moorhead, reported that Holmberg had exchanged "dozens" of text messages with someone who had been jailed for charges relating to images of child sex abuse. In March of 2022, Holmberg said he would not run for re-election, citing ""a weakened ability to concentrate" and "stress" as his reasons for resigning.
The person with whom Holmberg allegedly had contact with was Nicholas James Morgan-Derosier, who earlier this year pleaded guilty to charges that he had child illicit abuse images. Morgan-Derosier has not been sentenced yet and faces up to 20 years in federal prison.
Former Sen. Holmberg has pleaded not guilty. The judge in the case, Alice Senechal, ordered that Holmberg be under supervised release with several conditions, including that Holmberg give up his passport and have no contact with victims or anyone under the age of 18. He is also barred from accessing the internet or travelling outside of Grand Forks. Judge Senechal set a trial date for December 5th.
The charges stem from trips Holmberg made to the Czech Republic between June 2011 and November 2016. According to North Dakota Legislative Council records, Holmberg spent approximately $125,810 on travel during his last decade serving as a state senator. That outweighs how much fellow state senators spent on travel by a wide margin, as the average amount spent by a state senator in North Dakota during the same time period was approximately $9,200.
Copyright 2023, ConservativeInsider.org