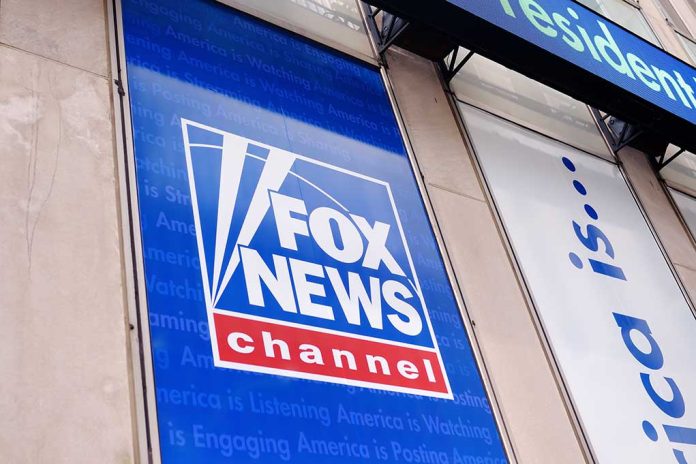 Fox News Hires Tulsi Gabbard
(ConservativeInsider.org) – Tulsi Gabbard served in the US House of Representatives as a Democratic lawmaker from Hawaii from 2013 to 2021. She was the first Hindu to make it into Congress and currently serves in the Army Reserves. Now technically an independent, Gabbard signed on to work for Fox News as a contributor.
On Tuesday, October 11, Gabbard announced on her podcast, The Tulsi Gabbard Show, she was leaving the Democratic party, which she had been a part of for years. She reiterated her thoughts on the progressive politics she was leaving behind on Twitter:
I can no longer remain in today's Democratic Party that is now under the complete control of an elitist cabal of warmongers driven by cowardly wokeness, who divide us by racializing every issue & stoke anti-white racism, actively work to undermine our God-given freedoms, are… pic.twitter.com/oAuTnxZldf

— Tulsi Gabbard 🌺 (@TulsiGabbard) October 11, 2022
On her podcast website, Gabbard wrote she believes the Democratic party "stands for a government of, by, and for the powerful elite."
Now, however, she is moving on to her next gig. First reported by The Hill and confirmed by the Los Angeles Times, the former Democratic presidential candidate is joining the ranks of Fox News as a paid contributor. She will begin her on-screen appearances in her new capacity in late November. But, many viewers already know her as a familiar face on the network, as the former Hawaii lawmaker has appeared on Fox News many times recently, including standing in for Tucker Carlson on his primetime show Tucker Carlson Tonight.
NEW: Tulsi Gabbard Has Been Hired By Fox News https://t.co/eAFeP7dZ3n

— Daily Caller (@DailyCaller) November 15, 2022
Gabbard is committed to the US Constitution and preserving the freedoms of citizens, including our right to free speech and religious freedom.
Copyright 2022, ConservativeInsider.org