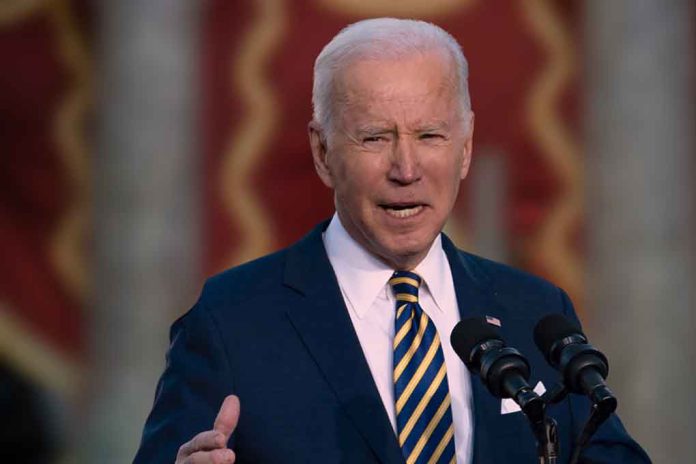 (ConservativeInsider.org) – An honorable leader leads with both words and actions. So, it's understandable when reporters seek to understand not only what the president says but what he does as well. In this case, Fox News reporter Peter Doocy sought to understand President Joe Biden's personal use of electric vehicles, causing White House Press Secretary Jen Psaki to pull quite the dodge maneuver to cover Biden's hypocrisy.
On Tuesday, March 8, President Joe Biden tweeted switching to electric vehicles might help in the fight against Russia.
Loosening environmental regulations won't lower prices.

But transforming our economy to run on electric vehicles, powered by clean energy, will mean that no one will have to worry about gas prices.

It will mean tyrants like Putin won't be able to use fossil fuels as a weapon.

— President Biden (@POTUS) March 9, 2022
Following this line of reasoning, Doocy asked Psaki during a press conference on Thursday if President Biden owned an electric vehicle. Psaki avoided answering the question, instead declaring Biden doesn't drive much.
The Golden State Times shared the clash on YouTube:
Doocy said many people have seen Biden revving the engine of his Chevrolet Corvette Stingray in Wilmington, Delaware, and he does not yet personally own an electric car. After Doocy's comment, Psaki failed to provide any additional insight into Biden's personal vehicle choices.
It seems Biden's suggestion that Americans choose electric vehicles is yet another topic where Biden asks folks to do as he says, not as he does.
Copyright 2022, ConservativeInsider.org