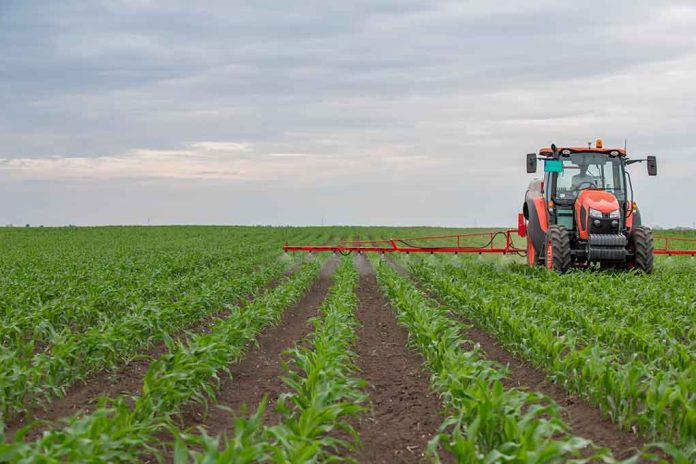 (ConservativeInsider.org) – Tens of thousands of people have crossed the southern border from Mexico to America in recent months, and not all those traveling illegally have been caught by law enforcement. However, elite troopers in Texas did recently arrest one fugitive and three of his travel partners after they snuck over the border and onto a private ranch.
On Tuesday, March 7, authorities found 39-year-old Servio Leiva Gonzales, a Honduran national, in Kinney County, Texas. He had been accused of murder with a gun in his home country. Officers also arrested three others with him but did not immediately release their identities. In addition to his impending extradition, prosecutors in the state of Texas will charge the alleged murderer with criminal trespassing.
NEW: An elite team of @TxDPS troopers arrested an illegal immigrant wanted for murder in Honduras as he was sneaking through the brush on a private ranch in Kinney County, TX Tuesday night. He had an Interpol alert on him, & TX will extradite him after he https://t.co/0TiXWxFuKJ… https://t.co/3z8C38BIWo

— Bill Melugin (@BillFOXLA) March 9, 2023
This arrest was part of Operation Lone Star, a program started by Texas Governor Greg Abbott (R) in March 2021 to go after criminal activity along the border. So far, officers working with the program have found more than 348,000 illegal migrants and arrested over 24,000 likely criminals. This is on top of around 361 million lethal doses of fentanyl they have confiscated, keeping them out of American towns and cities.
The arrest of Gonzales is not the only recent report of a wanted criminal sneaking into America by way of the southern border. In 2022, another Honduran man wanted for murder, Edgar Omar Guzman Ferrera, tried to sneak into the US at the Port of Entry in Hidalgo, Texas. He was moved to the Montgomery Processing Center in Conroe, Texas, the following day. It was not until seven months later, on December 6, that a judge ordered him to be sent back to Honduras. That flight took place on January 27, 2023.
These stories not only show how foreign criminals are trying to get into the US under Biden's weak policies but that it takes an enormous amount of time and resources to process them and get them back to their home countries to face justice.
Copyright 2023, ConservativeInsider.org