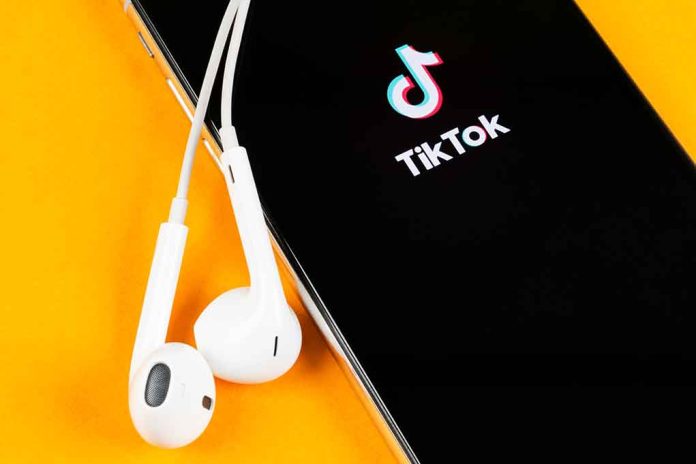 U.S. Government Agency To Partner With TikTok's "MISINFORMATION" Censors
(ConservativeInsider.org) – TikTok is owned by ByteDance, a Chinese company that likely has ties to the nation's communist regime. While its American division tries to downplay its connection to Beijing, many are still concerned it could send user data back to it. Now, some people are raising red flags as the social media company launches its campaign to cut down on "misinformation" around the 2022 midterm elections.
On Wednesday, August 17, TikTok announced it would offer an Election Center interface for users to connect with various voting content leading up to and during the November election. The video platform will link to organizations including the National Association of Secretaries of State, Ballotpedia, the Campus Vote Project, and the US government's own Federal Voting Assistance Program.
At TikTok, protecting our platform is a matter of utmost importance. As we approach the US midterm elections, we want to share how we're safeguarding our community and helping them to access authoritative information about the election: https://t.co/ZwuzWZo3ZO

— TikTokComms (@TikTokComms) August 17, 2022
The platform will provide up-to-date election results as they are reported by the Associated Press. It will go so far as to "counter election misinformation" through censorship by hiding all posts from personalized feeds that cannot be verified by their "accredited fact-checking organizations." It will also ask users if they're sure they want to share a video that has not been verified.
As another social media platform prepares to censor political "misinformation," many Americans grow concerned it will simply focus on minimizing anything that disagrees with the current progressive political agenda. What do you think about TikTok and its partnership with these organizations to provide information about the 2022 midterms? Will they offer an unbiased perspective?
Copyright 2022, ConservativeInsider.org