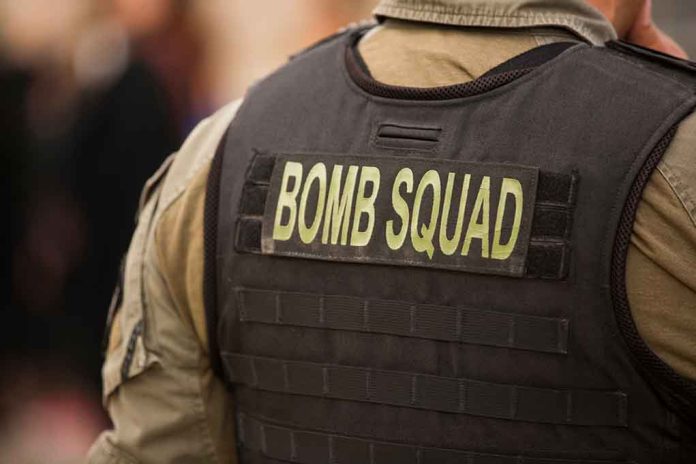 (ConservativeInsider.org) – While police and fire departments train for all kinds of situations, it is not common for them to deploy a bomb squad to a scene. But, when an explosion occurred one morning in the Lower Queen Anne neighborhood of Seattle recently, that's exactly what happened. Authorities evacuated residents and a science center nearby next door until first responders could ensure the safety of the community. Thankfully, only one person was injured, and no more explosions occurred. Here's what happened.
On the morning of April 19, authorities responded to a fire alarm at a Seattle apartment building. When the police, firefighters, bomb squad, and hazmat team all arrived on the scene, they quickly found a 36-year-old male who hurt his hand while handling a firework in his residence. The man's hand was in serious condition, but doctors at Harborview Medical Center cared for him and noted it was non-life-threatening. The Seattle Fire Department shared updates on Twitter as the day went on:
100 block of 1st Ave N: additional 911 calls within the building report hearing an explosion within a basement unit. We are evacuating the building as a safety precaution. HazMat crews are also responding.

— Seattle Fire Dept. (@SeattleFire) April 19, 2023
The bomb squad determined there were no more "volatile materials" at the apartment, although the hours-long investigation did create a few traffic delays in the area.
While injuries from fireworks are not common, they do still happen. In early April, three teenagers in Lancaster, California, were handling illegal fireworks when one went off prematurely. The ensuing explosion resulted in one teenager losing a hand and injuring the two other young people. Los Angeles County Fire Department employee Craig Little told ABC7 News that "anything that explodes, flies up in the air or moves on the ground is an illegal firework – is not a safe and sane firework by definition."
Firework safety is often not talked about until the summer months, when people start stocking up on the festive entertainment leading up to July 4th. However, as warm weather approaches, these incidents may become more common as people head outside.
Copyright 2023, ConservativeInsider.org