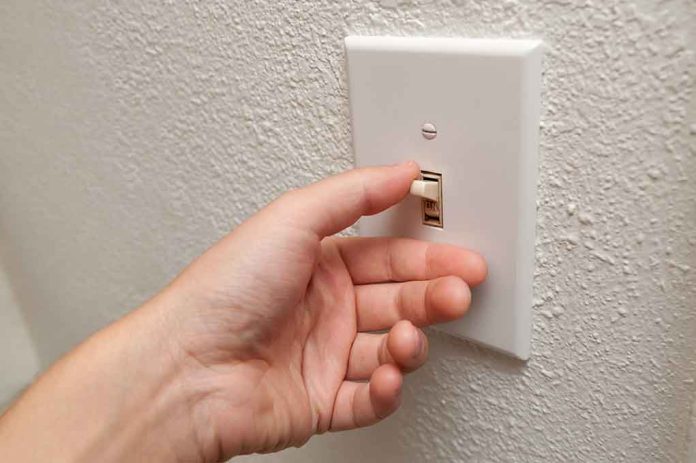 Giant Switch Requested in US Hospitals
(ConservativeInsider.org) – The plant-based diet trend has grown in recent years as proponents of the vegan and vegetarian lifestyles say it's better for the human body and the environment. Now, one major firm is pushing for places like schools and hospitals to make the switch to fully vegan meals.
Beyond Investing is a financial services firm that supports vegan companies and promotes "cruelty-free" and "climate conscious" portfolios. According to The Epoch Times, the firm manages around $65 million in assets, and it is seeking to get major institutions around the world, including in the US, to switch the foods they serve to customers. Some restaurants have already made the move.
Eleven Madison Park will no longer serve meat or seafood when it reopens next month, becoming one of the most high-profile restaurants to switch to a plant-based menu because of environmental concerns. https://t.co/Ja1QTOf0ia pic.twitter.com/fCcbsOw841

— The New York Times (@nytimes) May 3, 2021
On September 29, New York City Mayor Eric Adams joined with the city's hospitals to announce that plant-based meals would be the "primary options" for patients. Adams also emphasized how city schools have "Plant-powered Fridays" as an expansion to "Meatless Mondays" already taking place in many spots around the metropolis.
Beyond Investing has also contacted other major healthcare companies, such as the United Health Group, meaning this could be the wave of the future despite grocery store sales of meat alternatives dropping recently. Since 2022, Beyond Meat, which produces plant-based burger patties and other items, lost 78% of its stock price this year; Oatly Group AB, which produces milk alternatives, decreased about 77% during the same time.
Copyright 2022, ConservativeInsider.org