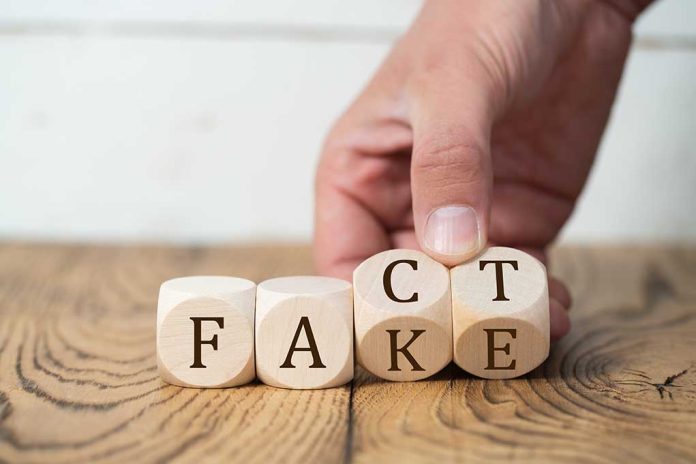 (ConservativeInsider.org) – Big tech companies have put a great deal of trust in fact-checkers to help moderate content on their platforms. While they are global platforms, information from US users is censored quite frequently. A prominent Conservative has now learned some of the so-called fact-checkers aren't even American.
Raheem Kassam, the editor-in-chief of The National Pulse, did a little investigating recently when something he published was hit by Instagram fact checkers. He found out the alleged experts belonged to a group called "The Healthy Indian Project" (THIP). That company's CEO is someone named Sudipta Sengupta from a small town in India.
A Google-Funded 'Fact Check' Team Appears to Be a Handful of Potentially Non-Existent Indians in an Impoverished Town Near Bangladesh., by @RaheemKassam https://t.co/GYxhv45yTD

— Rasmussen Reports (@Rasmussen_Poll) February 22, 2022
THIP is a member of the Poynter network called the International Fact-Checking Network (IFCN), which allegedly has a grant from Google and was added to Facebook's fact-checking program in 2021. After further investigation, Kassam discovered that the person who performed the alleged fact-check was a doctor with an anonymous profile. The people working for IFCN gave him the impression they might not even be real people. And, the only addresses that exist for THIP are in India, as well. The group's money comes almost exclusively from Google.
Between shadowy figures in little Indian cities, it's easy to see why Kassam is upset. How accurate could the fact checking be if the so-called experts don't even live in the US (or any modern industrialized country?) And, why are Google and Instagram hiring companies like that? The American people deserve answers.
Copyright 2022, ConservativeInsider.org