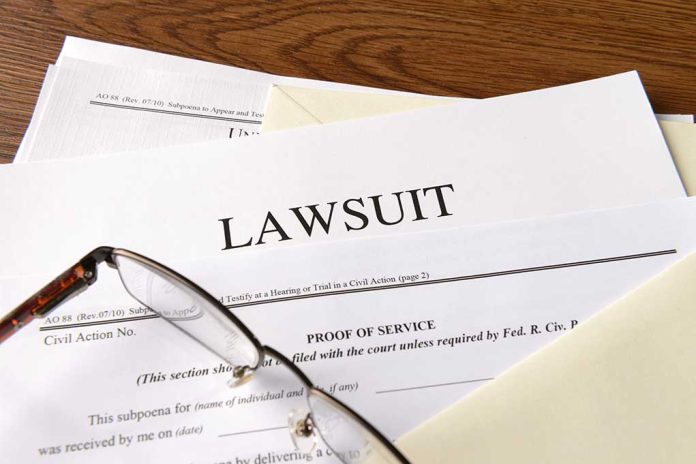 (ConservativeInsider.org) – When Soros-backed District Attorney Alvin Bragg revealed his indictment against former President Donald Trump, many Conservatives that sided with the former president were up in arms at the move. While Trump went along with the suit by surrendering himself at the Manhattan courthouse for arraignment, he noted how absurd the proceedings were. This political battle is not staying confined to New York City, either. DA Bragg is now suing House Representative Jim Jordan (R-OH) for trying to get more information about the legal proceedings.
On Thursday, April 6, Jordan issued a subpoena asking Mark Pomerantz, a lawyer who used to work for Bragg, to appear at a committee hearing on Thursday, April 20. Pomerantz left his employment at the DA's office after he did not believe his boss was doing enough to bring a lawsuit against the 45th president. He eventually wrote a book called "The People v. Donald Trump" detailing the situation.
Pushing back on the subpoena, DA Bragg is trying to get a restraining order against Jordan and a preliminary injunction for the subpoena to speak with his former employee. He believes the GOP lawmaker is interfering in a legal case, which is unconstitutional. Jordan, on the other hand, believes Bragg's suit against Trump is attempting to interfere in a US election, which is also against the law.
US District Judge Mary Kay Vyskocil will hear the case on Wednesday, April 19, although she chose not to grant an immediate restraining order.
Nice try, but nope. https://t.co/pMuha76dsx

— Breitbart News (@BreitbartNews) April 12, 2023
In an appearance on Fox News "Special Report," Jordan said Bragg is using federal funds to go after the conservative presidential candidate "for no crime." He, on the other hand, is going to press Bragg about the growing crime in his district at an April 17 hearing in the Big Apple called "Victims of Violent Crime in Manhattan." These two government officials are clearly sparring with no end in sight to their disagreements.
Copyright 2023, ConservativeInsider.org