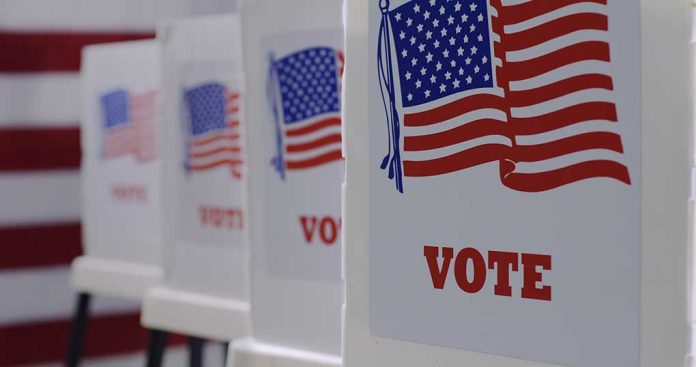 GOP Deploys Investigators to Election Polling Locations
(ConservativeInsider.org) – Republican lawmakers are taking a proactive approach to ensure election integrity in the wake of the highly disputed presidential election of 2020. With the midterm elections less than a week away, House members are deploying observers to election polling locations to observe voting procedures in tight races and investigate any irregularities.
Rep. Rodney Davis (R-IL) is spearheading the effort in his role as the ranking member of the House Committee on Administration, which heads Congressional oversight over the administration of federal election laws.
On October 20, Rep. Davis sent a letter to Ohio Secretary of State Frank LaRose detailing the Election Observer Program and its role in the upcoming midterm elections. Davis explained how although the US Constitution grants state officials primary authority over federal elections, it also charges Congress to serve as the final "judge of the elections… of its members."
Congressional Republicans deploy election observers to tight races, investigate irregularities | Just The News https://t.co/IkGbZFZFtA

— John Solomon (@jsolomonReports) October 31, 2022
As such, Davis advised LaRose that the committee would "deploy trained congressional staffers" to observe voting in "close, or particularly cumbersome congressional elections" to ensure election officials count all lawfully cast ballots "fairly, accurately, and according to [the] law." Davis concluded his letter reminding LaRose that the constitutional authority of Congress supersedes state law in the event any statute or regulation prohibits outside observers.
Similarly, Davis recently sent letters to Texas Attorney General Ken Paxton calling for an investigation into questionable voter registration mailers distributed by Planned Parenthood. He also sent a letter to Colorado Secretary of State Jena Griswold regarding allegations of how officials sent out tens of thousands of voter registration notices to non-citizens.
Copyright 2022, ConservativeInsider.org